Pattern Design / Order System Utilizing Simulation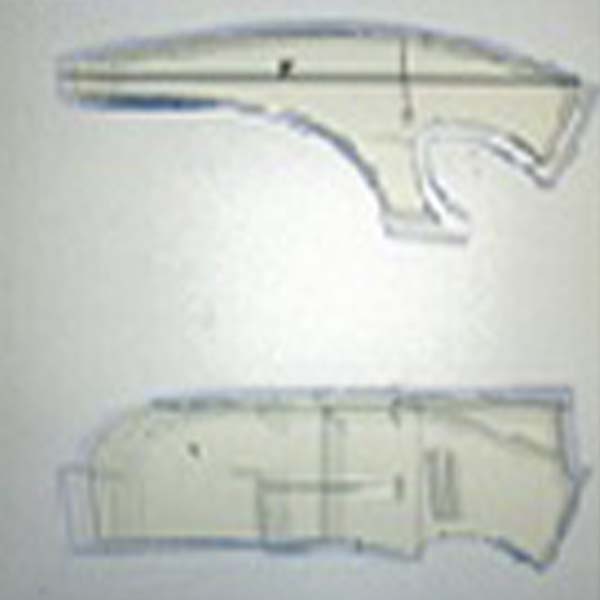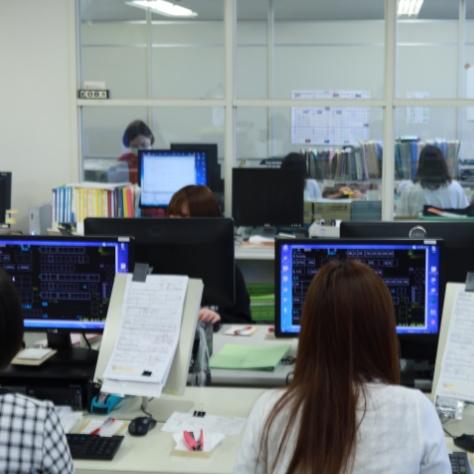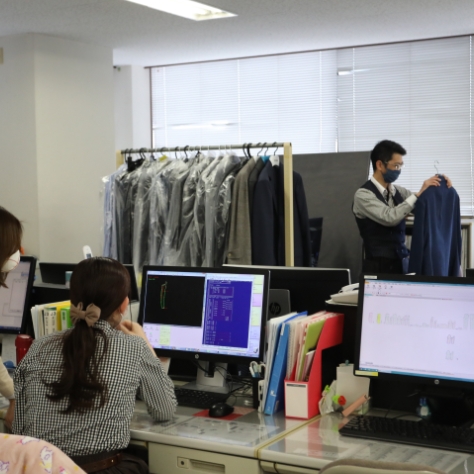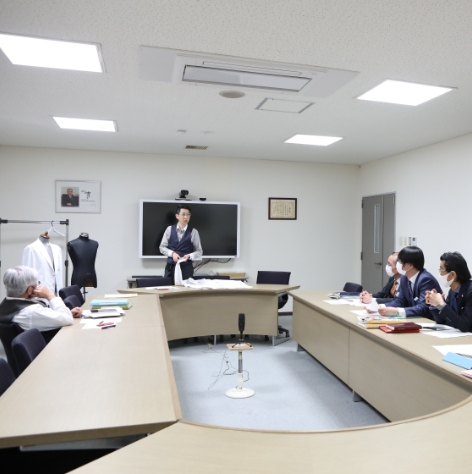 Pattern Design
In the design department we also exchange data with general CAD in design and fashion markets in order to enhance cooperation with our dealers. We are always ready to provide them with the latest design from traditional British designs to Italian fashions and a variety of trendy styles.
Order System Incorporating Simulation
The grading software for making patterns was created by simulating the data of 10 million body types. Therefore, the clothes fit well to each customer's body even without the normal fitting adjustment. Manufacturing process instructions and electronic patterns are registered in the database and managed by barcodes.
Furthermore, in information management, we supply timely processing of information, image data, etc. between the head office and branch factories on a network system.
STAFF紹介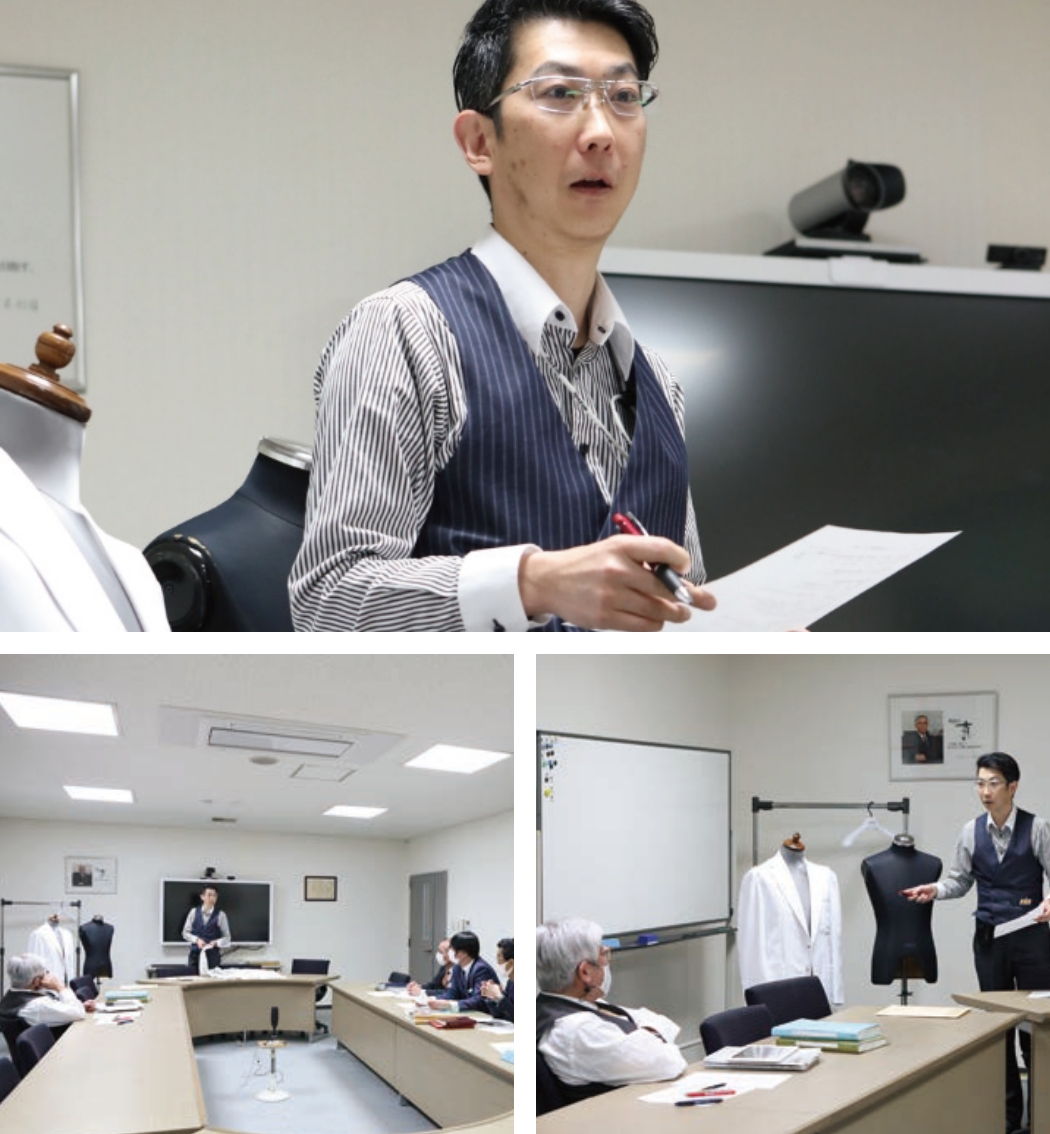 Pattern Maker
Mr. Shimomura
PROFILE
Born in Tottori City, Tottori Prefecture. After being educated Osaka, he returned to Tottori and joined Goodhill. He experienced sales in Fukuoka, and cutting and sewing departments in the factory. He is now in charge of his current department. Besides pattern planning and development, he leads a busy life with inquiries from both sales and production lines.
Hobbies
DIY, Domestic travel, A little elaborate fashion
Motto
Create anything that doesn't exist!
My Daily Work
It has been 25 years since I got involved in men's clothing manufacturing at the age of 23. Not only knowing the characteristics of the materials, I keep it in mind to provide design assistance that matches the production technology that is featured in Goodhill's IT technology. It is a very difficult and rewarding job to realize a three-dimensional model that is comfortable for customers to wear and a design that matches the customers' occasions, while always keeping an eye on the trendy fashion designs with a deep understanding of its long history and culture, and making the best use of the material characteristics.
For a 15-year- career working in a department that deals with high-end custom-made products, new materials, and new models, I acquired various techniques by working on all kinds of clothes and materials such as morning suits, ordinary suits, and overcoats.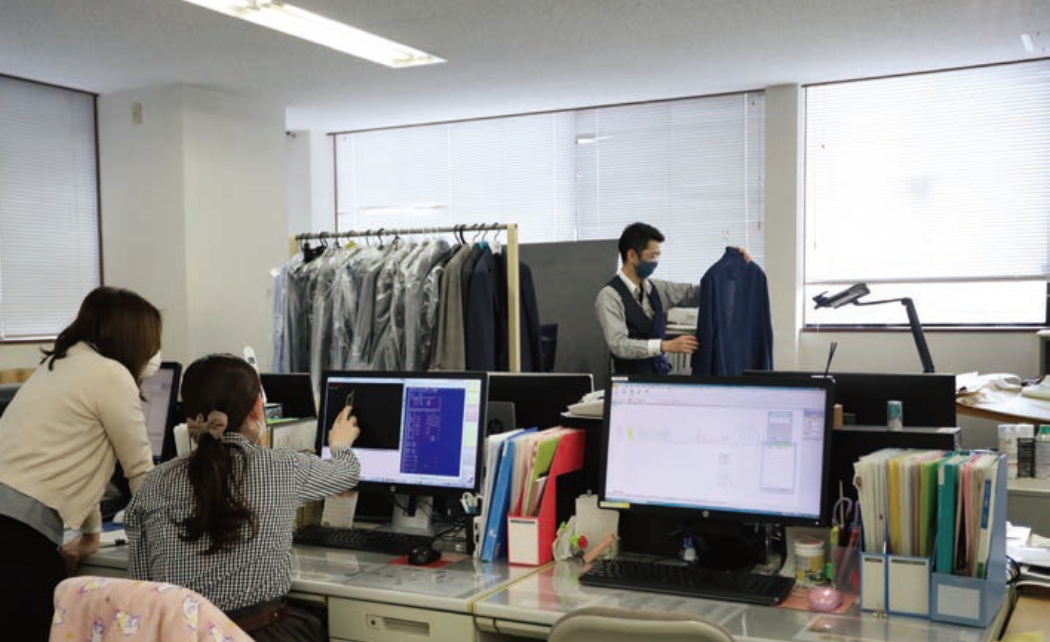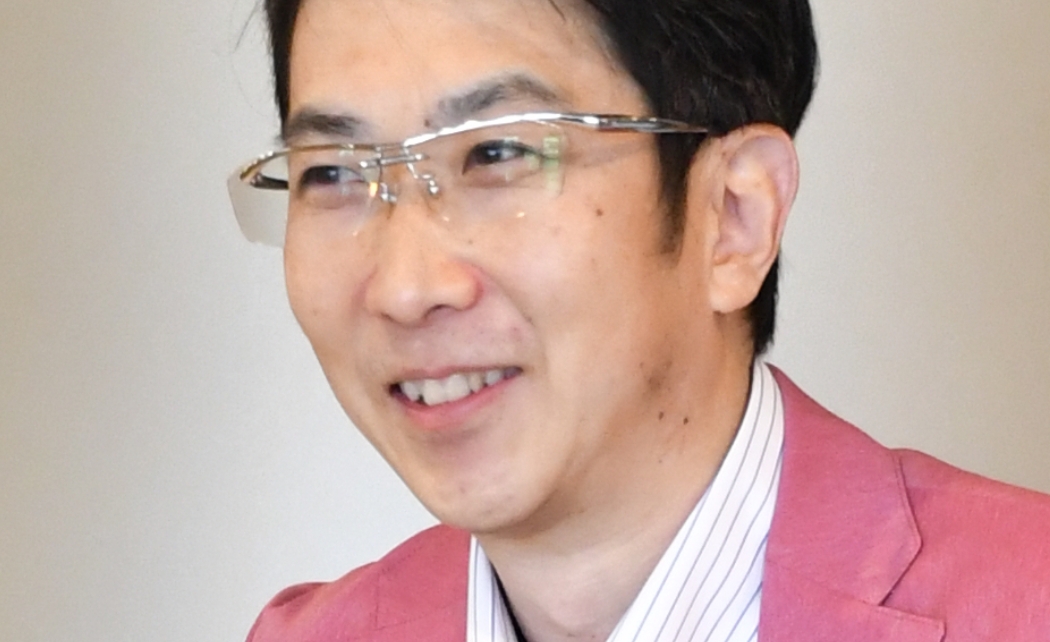 Passion for Design
The design of a custom-made- suit is a creation of beautiful and functional shapes capturing the trends and combining them in an almost-fixed pattern. It may seem like a limited world in the area of fashion, but it is a difficult and deep world and it is also interesting because of its limitations. We are proud that suits are the pinnacle of fashion. In my ordinary design work, I sometimes encounter difficult problems specified only in this department, such as difficult requests from customers or development of new products. The products that I have worked on are released to the world, and are worn and evaluated by customers. It's a very severe world, but their direct evaluation makes this job further worthwhile.

Active light Jacket /私が商品開発したカジュアルジャケット
Adult Cool Casual Style
I love suit styles not only at work but also in private. The jacket alone enables me to enjoy irregular styles in everyday fashion with colors and styles, and I think it is an essential item for adult fashion.
A Secret Story in the Development of the Active Light Jacket
I wanted to make a jacket that is active, light, an easy to wear, and can be folded into a small size. A large curve in the front cutting gives it a casual impression. The functional beauty of the inner piping and embroidery is also a design point.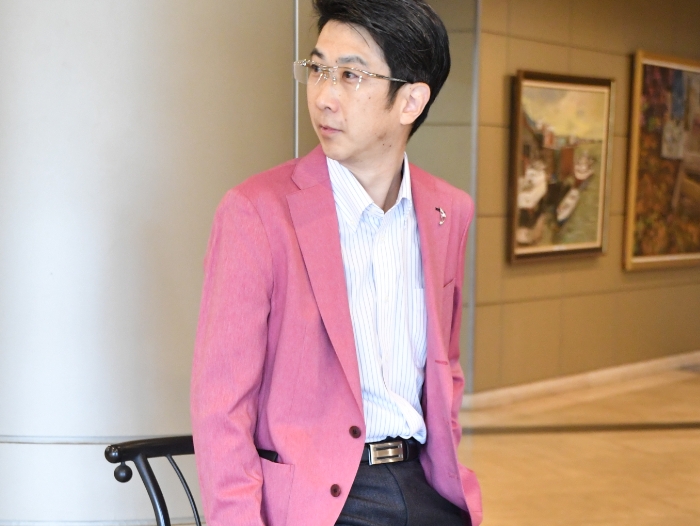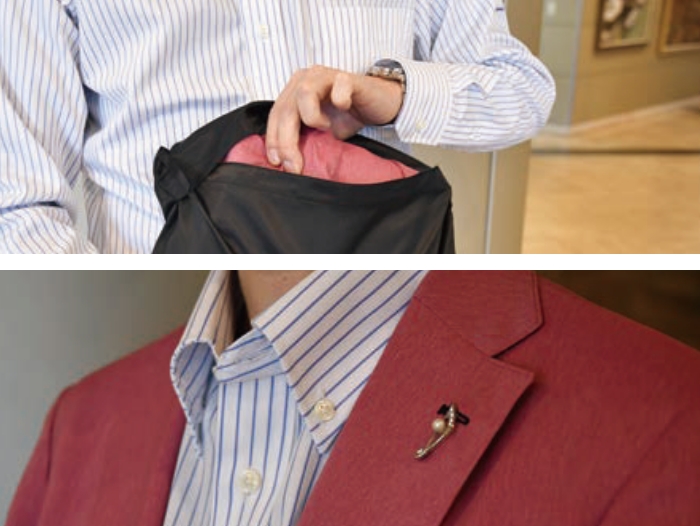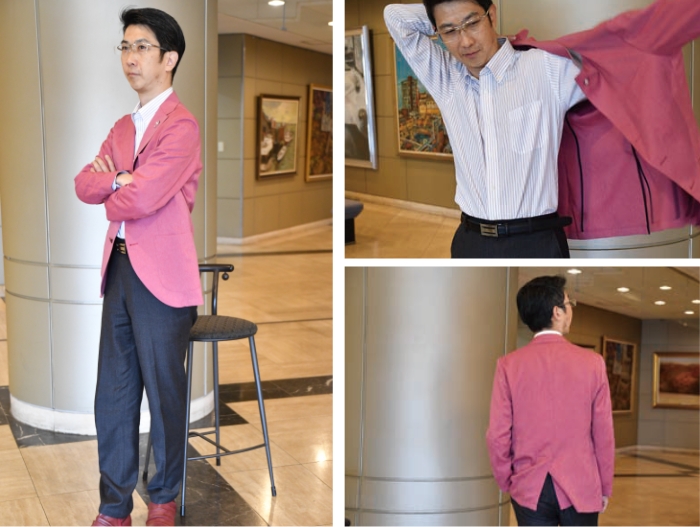 Formal Tuxedo /本格的なフォーマルタキシード
Formal Dressing
There is a way to enjoy dressing that is unique to formal wear. Few people may have a black tuxedo, but the formal style cultivated over a long history is truly attractive. When it comes to this, I really like it.
My Own Formal Coordination
Arranging my own is one of the pleasures of dressing. I try to coordinate the upper garment with a wide a shawl collar and drum buttons, a wing collar shirt and a bow tie, and striped pants in a director's style.