Production Engineering Center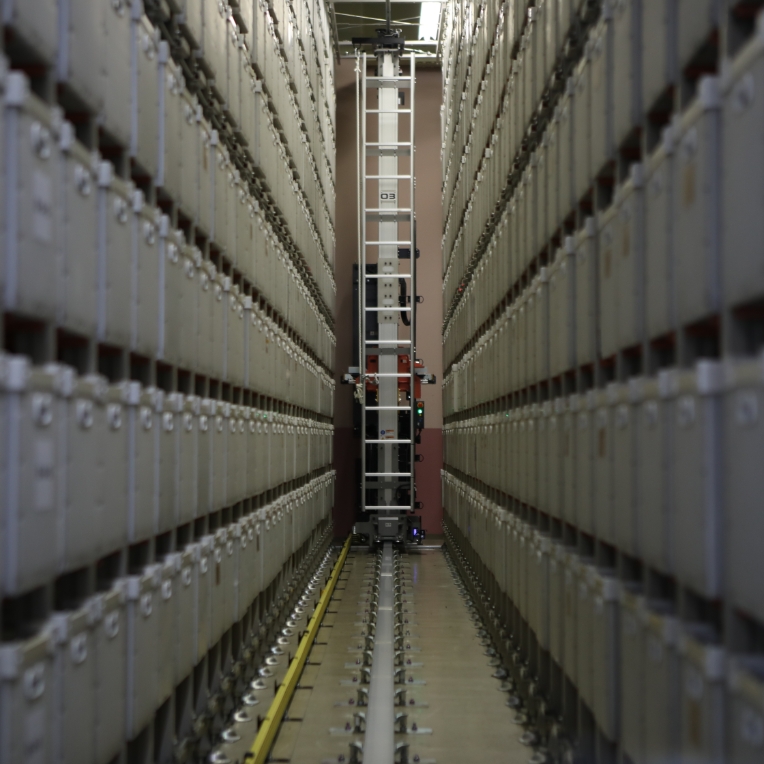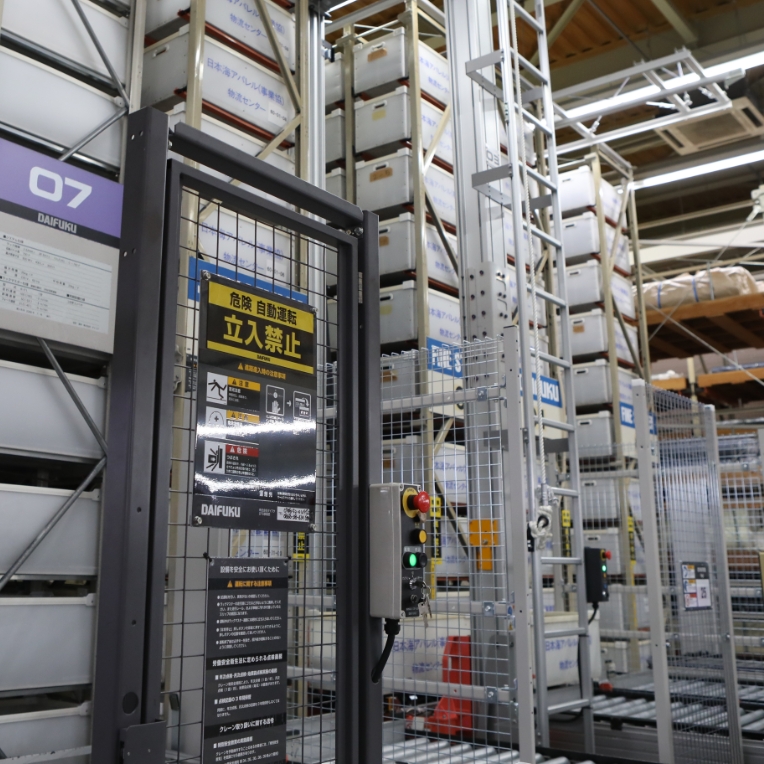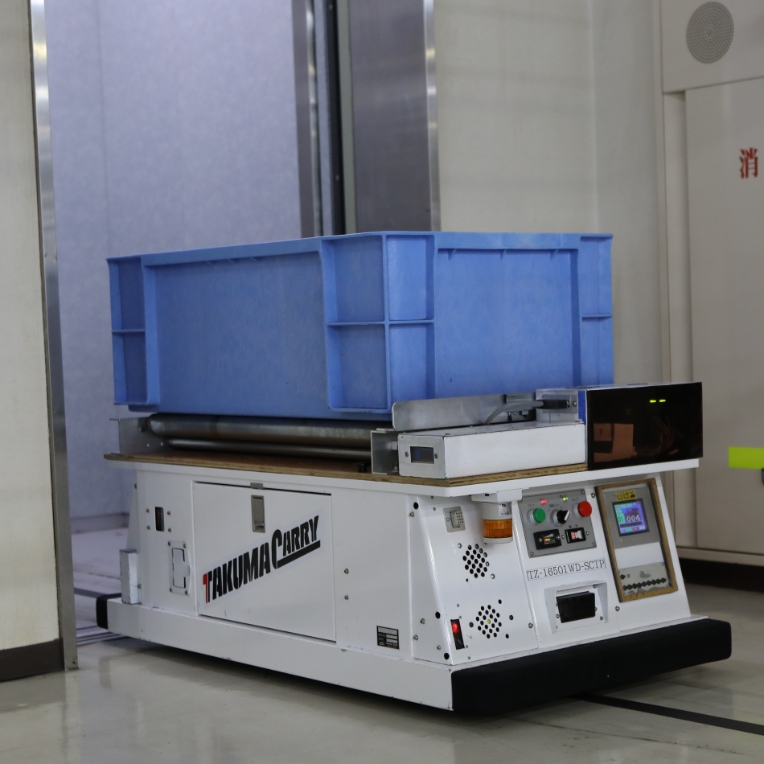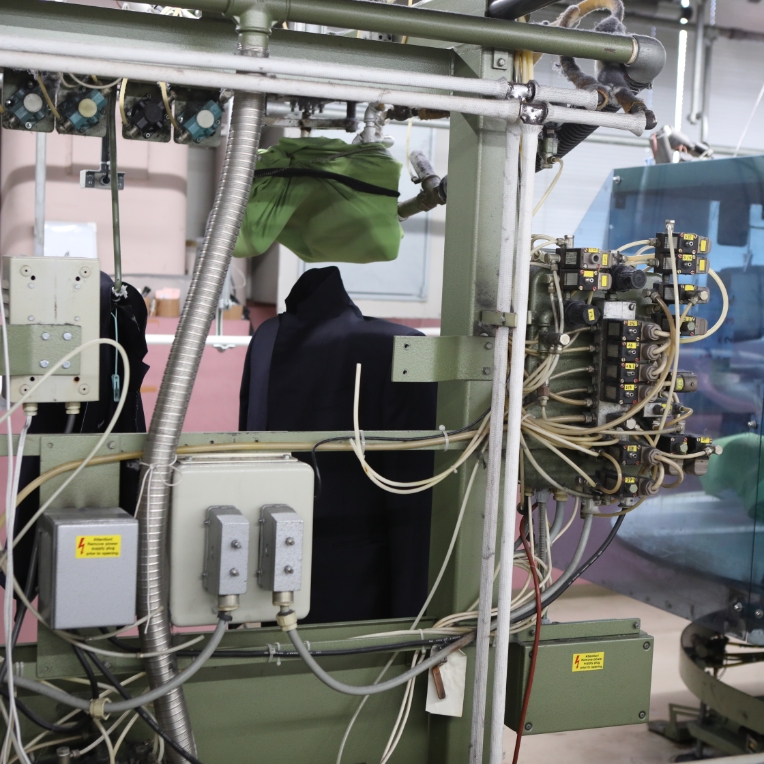 Equipment Maintenance Supporting the Entire Technological Production Line
All specialized technical equipment is supported by the mechanic group. For maintenance of equipment deployed on the production lines, we check the whole factory every day and make improvements and repairs as necessary to support stable production from the back. Sometimes one sewing machine is out of order. Sometimes large automatic machines are installed and set up. We strive to maintain an efficient production system through daily maintenance of all equipment from the six-floor head factory to the three branch factories.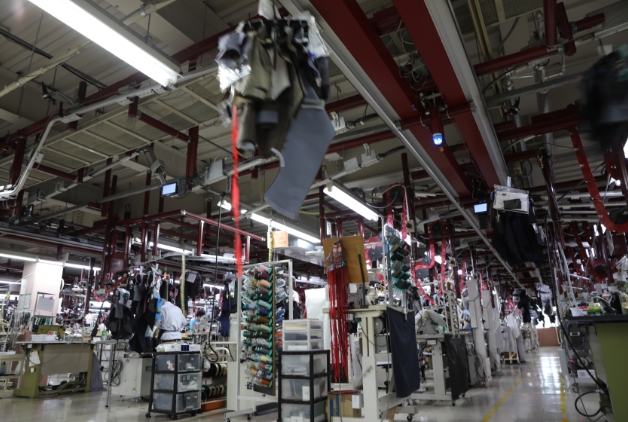 Complete renovation of hanger-rail-control systems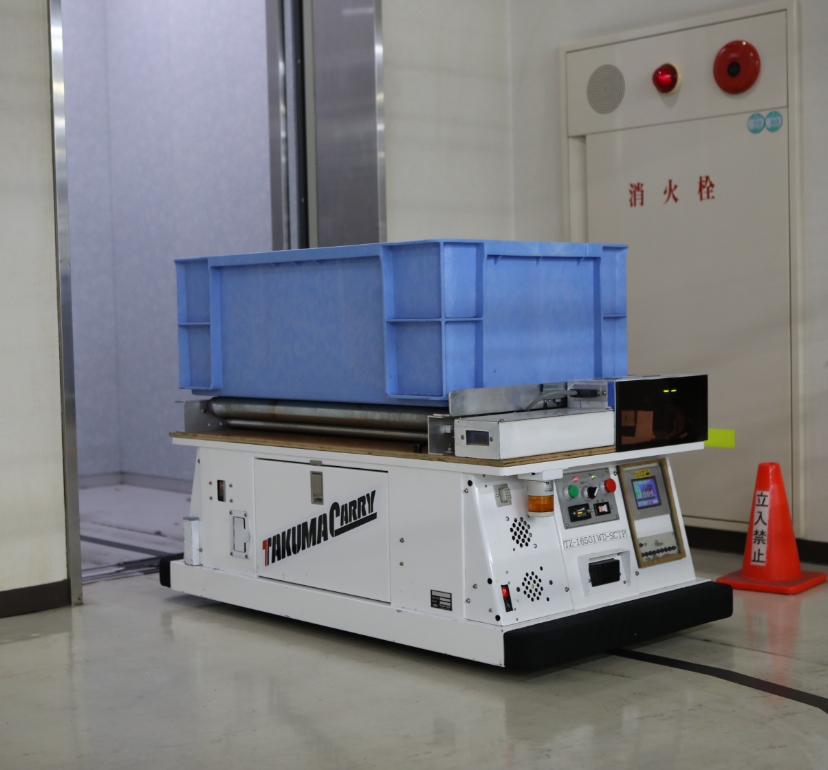 Background Labor
Teamwork between the machine maintenance group and Hi-techno Co. supports factory production. We have developed an unmanned automatic transporter that carries fabrics and products on an elevator in the factory by itself.
STAFF紹介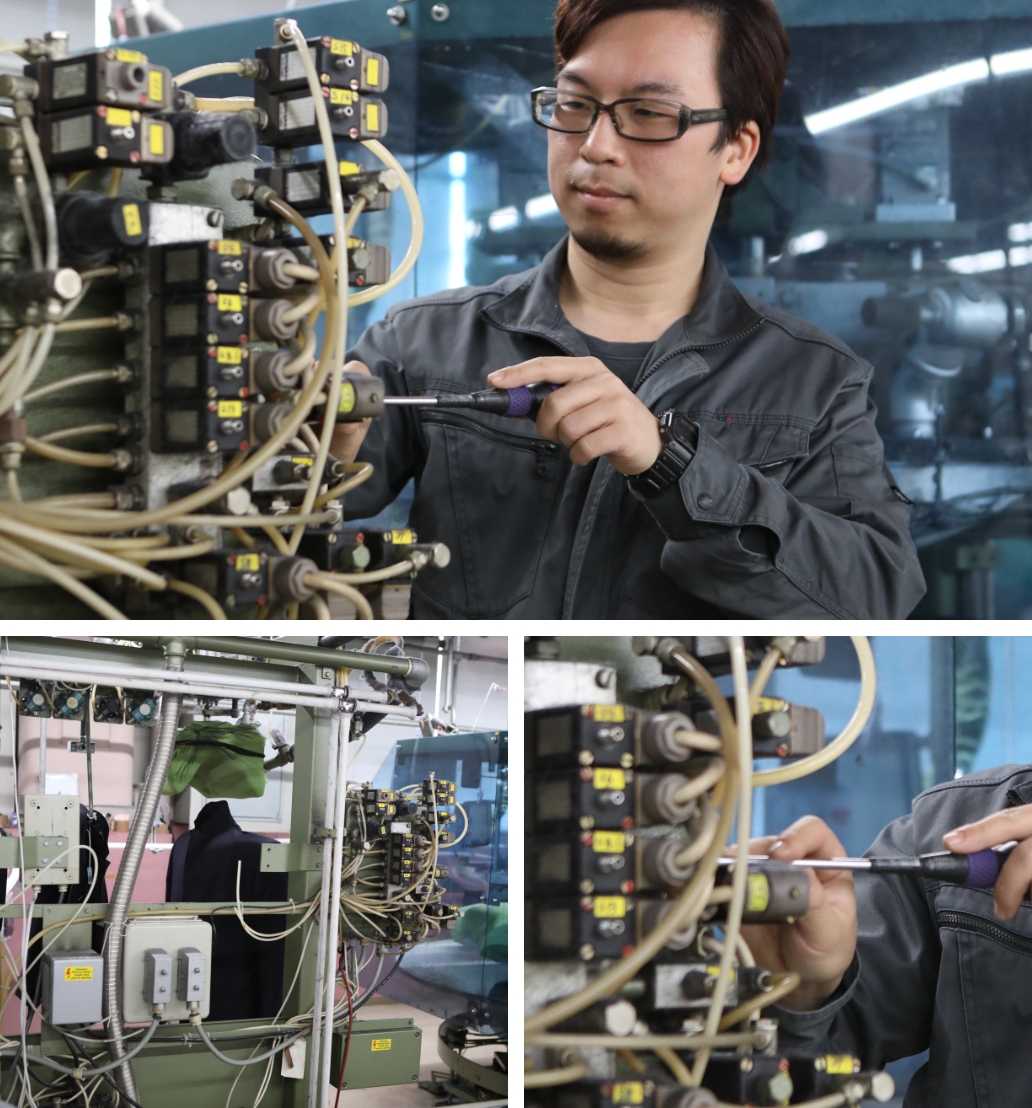 Maintenance technician
Mr. Nodu
PROFILE
Born in Tottori City, Tottori Prefecture.
He joined Goodhill as a mechanic of various equipment. Today, as a technical professional, he underpins the efficient operation of production lines.
Hobby
Snowboarding, video games
motto
Leave it to me when it comes to machines! Fix anything and make anything!
Daily work
At the head office factory, where the production line is divided into 6 floors, various specialized equipment is installed on all floors, and all of them work together to support an efficient production process. In addition to daily equipment checks, we immediately rush to perform maintenance if requested by each line. In a sense, it feels like the entire head office building is being maintained.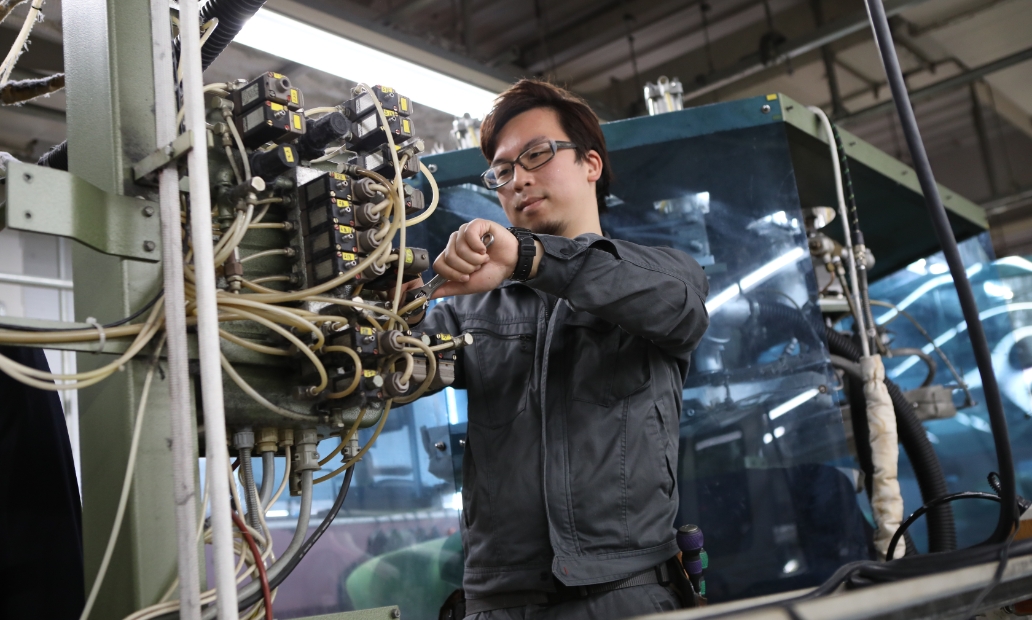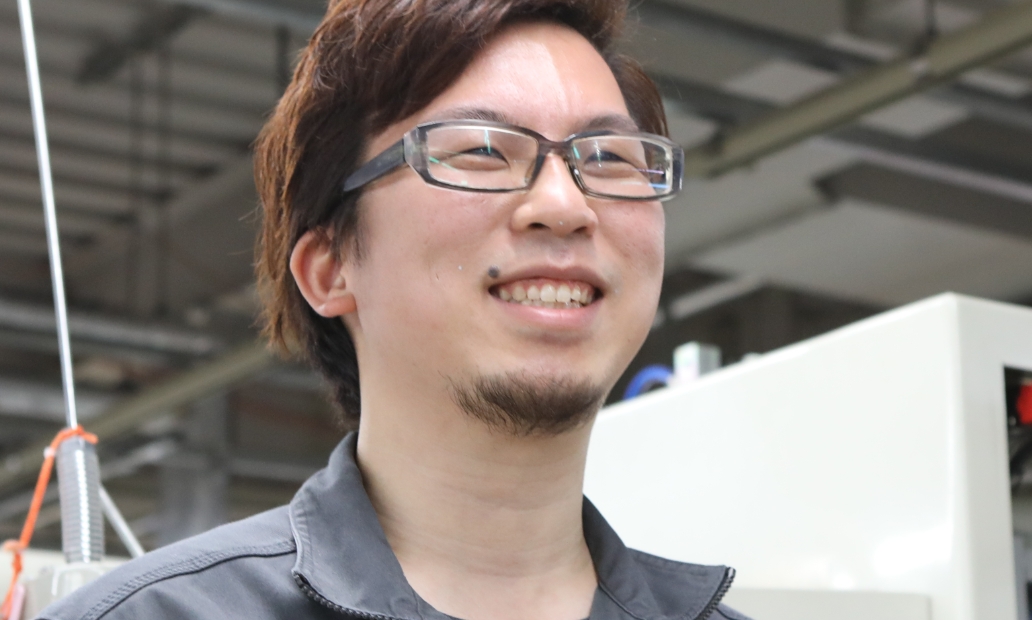 Pride in maintenance work
Originally I liked to play with machines, so I got this maintenance work from an industrial high school. Even if you say maintenance in one bite, there are various things in the world, such as bicycles, cars, robots, and personal computers. Under such circumstances, what I wanted to work here was the abundance of equipment that I had never seen anywhere and the high level of expertise that I could not experience anywhere else. Once Good Hill is in place, you will be able to do any equipment maintenance.

NEW British model & Chester Coat / NB model double vest 3 piece and Chester coat
A gorgeous piece of clothing
With a glossy and gorgeous fabric, I dare to double the vest. The reverse cleric shirt with a white torso and pink collar and cuffs, which is unique to Goodhill Order, is also a point. A crisp, gentleman's style with a sense of play and dressiness.
The order coat I wanted
Custom suits are not enough. I took the plunge to improve my winter fashion. Using the trendy Harris Tweed fabric, the peak lapel in the W pocket makes it an adult coat that feels a little retro. Whether it's a suit or casual wear, it's a "usable" favorite that gives you a nice atmosphere just by putting it on.