The Largest Three-Star Garment Factory & Branch Factories in Japan
&
Branch Factories in Japan

One suit from data of 10 million people—
In-house development of IT system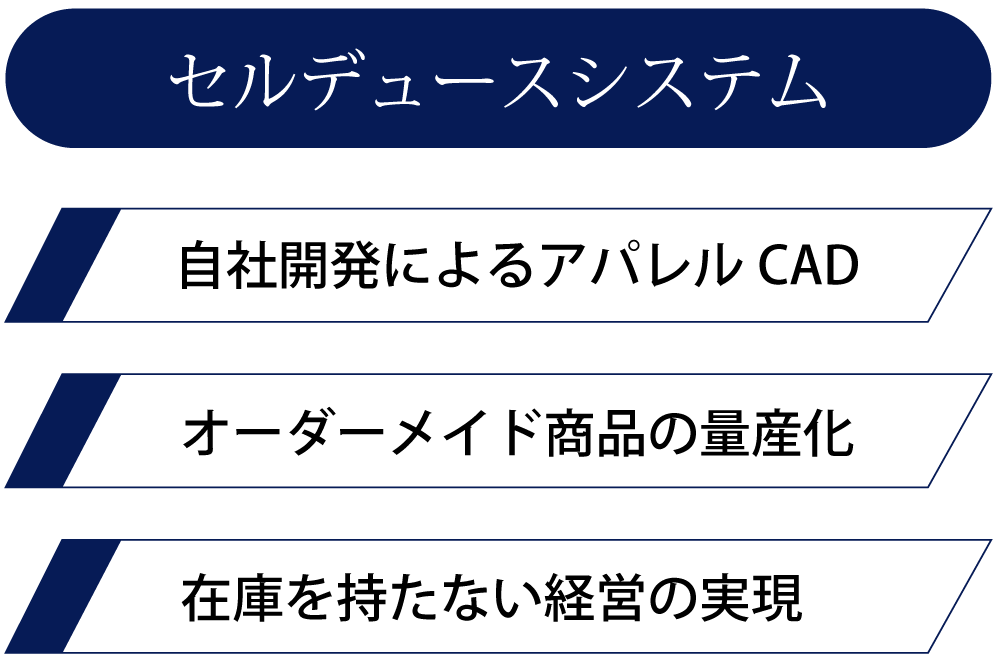 「 Sell + Produce 」
It is a system of our own development for measuring and sewing after receiving an original men's clothing order. IT skills that manage individual items by making full use of the network realizes a production system with no inventory, which is a "Sell and then Produce" system in factory production.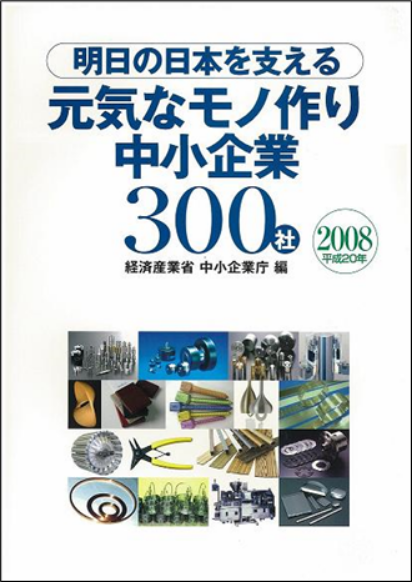 June 2008
Selected as one of the "300 Energetic Manufacturing SMEs" by the SME Agency in Japan.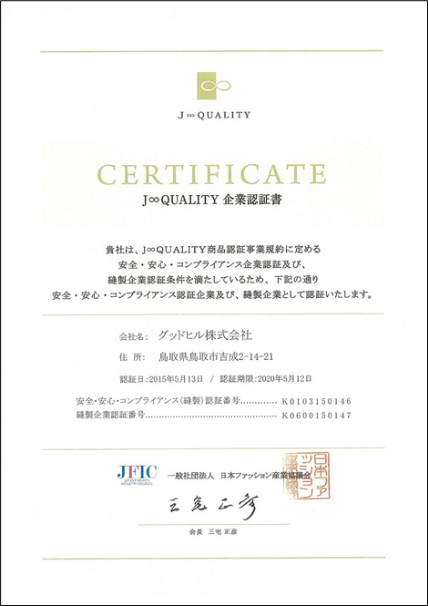 May 2015
Selected as a "J∞QUALITY certified company" by Japan Fashion Industry Council.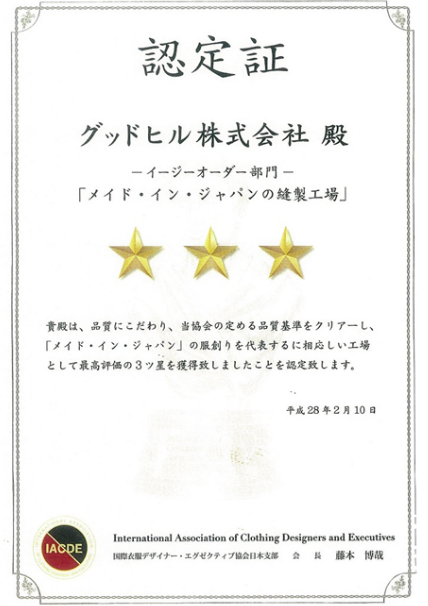 February 2016
Certified as a "Three-Star Factory" as the highest-level men's order-clothing factory by IACDE (International Association of Clothing Designers and Executives).
GOODHILL

MEISTER
Including "Great Craftsmen in the Present World", many nationally certified men's clothing manufacturing technicians show their abilities in our company. Inheriting the high technical capabilities, we have acquired the know-how and technology. Our factory is an environment in which each employee can hone their skills. Not only the technology but also the passion for professionalism has been handed down in daily work and all workers are motivated.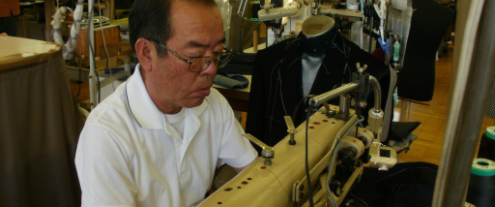 The Highly Skilled Expert in Tottori Prefecture (Tottori Meister)
by Tottori-pref
The Importance of Interaction to Practice of Model-based Learning
Among professionals of the 26 occupations of the manufacturing industry in Tottori Prefecture, he was certified by the governor of the prefecture as a highly- skilled technician (Tottori Meister) who is a human resource with excellent skills and the motivation for training younger generations.
He has contributed to men's clothing manufacturing for 49 years from the age of 18. With full knowledge of the material characteristics, he realized a three-dimensional model that was comfortable to wear with the best use of their benefits. He always keeps it in mind "making clothes that are light, soft, and easy to wear."
He has now worked for 10 years in a department that deals with high-end custom-made products, new materials, and new models. He recalls the days when he worked on all kinds of clothes and materials, from morning suits to overcoats, and acquired various techniques. His accumulated experiences will be passed on to the next generation through technical training for young employees. All through the six-month-training, he teaches dozens of steps of manufacturing such as hand-sewing of buttonholes or cutting techniques to each student, which shows exactly the attitude of Meister. The apprentices are always fascinated by their own finished clothes on tailor's dummies. Their feelings of accomplishment are also the driving force in Iwata's heart. He has sent many students to the head factory and overseas. He is pleased with their growth, saying, "Occasionally, when they hit a slump, they visit to me for advice. I recognize they are making efforts."
Technology Inheritance
Based on the idea that "genuine men's clothing is basically handmade", we hold the motto "Fusion of IT Technology and Craftsmanship." Based in the largest factory in Japan located in Tottori City, we manufacture high-end men's clothing to enhance our brand power.
At the factory, clothes are first cut one by one, and then fully qualified employees at each department from Parts and Assembly, to Finishing & Logistics work making full use of the latest equipment.
In the assembly work, which affects the tailoring quality (comfortableness) of men's clothing, we sew with the pleasure of making clothes for our customers with the skillful techniques inherited from our more experienced workers. Although the factory is lined with cutting-edge machines, employee skills are indispensable for high-quality manufacturing.
In Japan, the number of garment factory craftsmen is decreasing due to relocation overseas.
However, we have a lot of technicians here certified by the national authority, including the outstanding "Modern Master Craftsman" (commended by the Minister of Health, Labor and Welfare).
In addition to the head office, there are branch factories in Hamamura (Tottori City), Iwami (Iwami Town), and Koge (Yazu Town) in Tottori Prefecture, where employees work on specified parts respectively improving their skills every day.
We value the constancy of our employees' skills over the years, and we also make unique efforts such as posting a "Ranking Table" to announce their technical capabilities. In addition to national qualifications, we have introduced a unique qualification test for further improvement of the skills and motivation of our employees.
Outstanding Productivity (about 25% of domestic EO market)
The state-of-the-art system, a ""Sellduce (Sell+produce) system", in our factory enables us to have no stock-ib-hand and build an integrated relationship of sales and manufacturing. Starting with customer measurements, we create individual electronic patterns with our own software that contains simulation of the body shape data of 10 million people, and realize clothes that match the customer's body without fitting.
Our production covers 25% of the domestic easy-order clothing market in Japan.
At the same time, we work constantly on improving productivity and stable quality by ensuring an optimal working environment for our employees.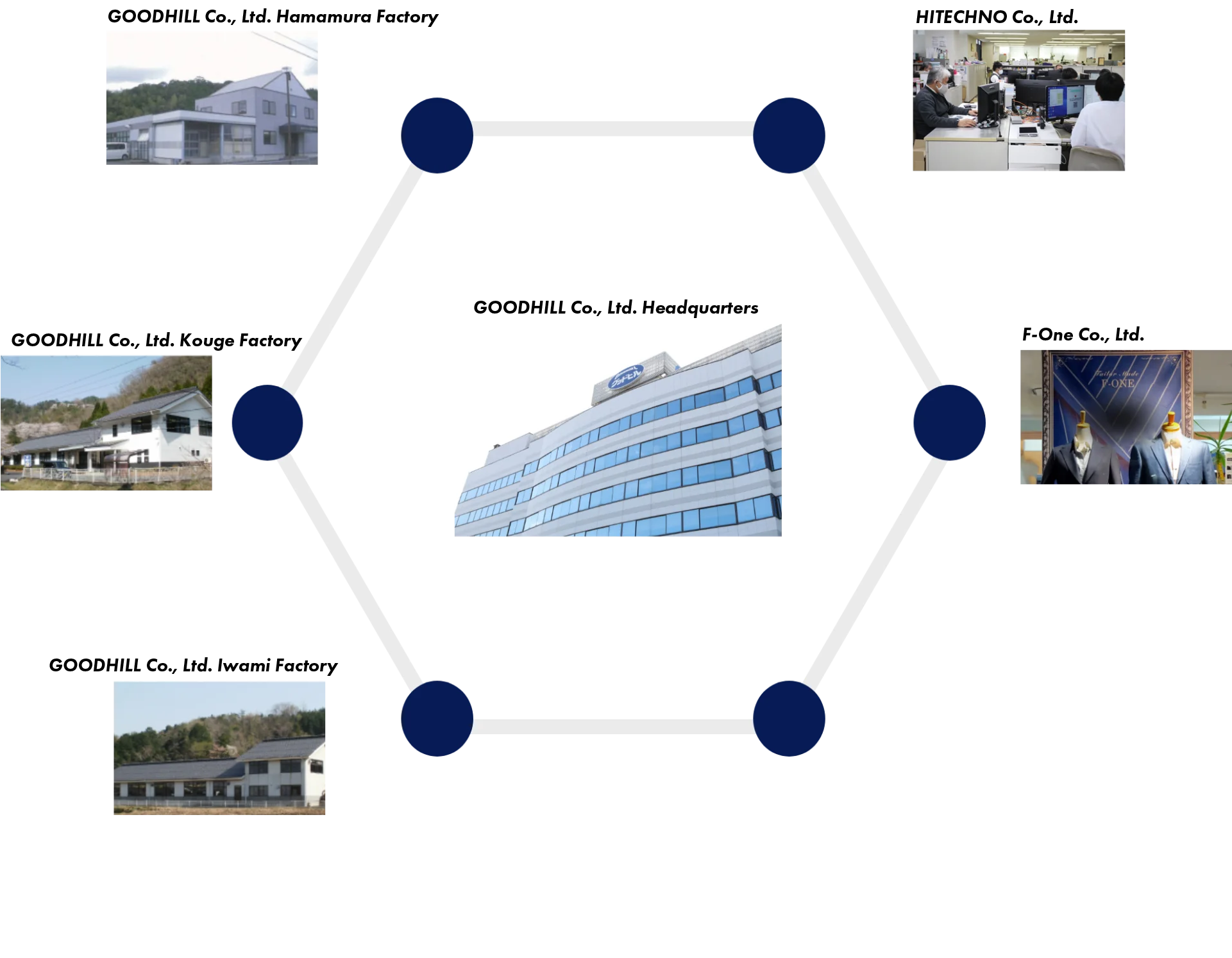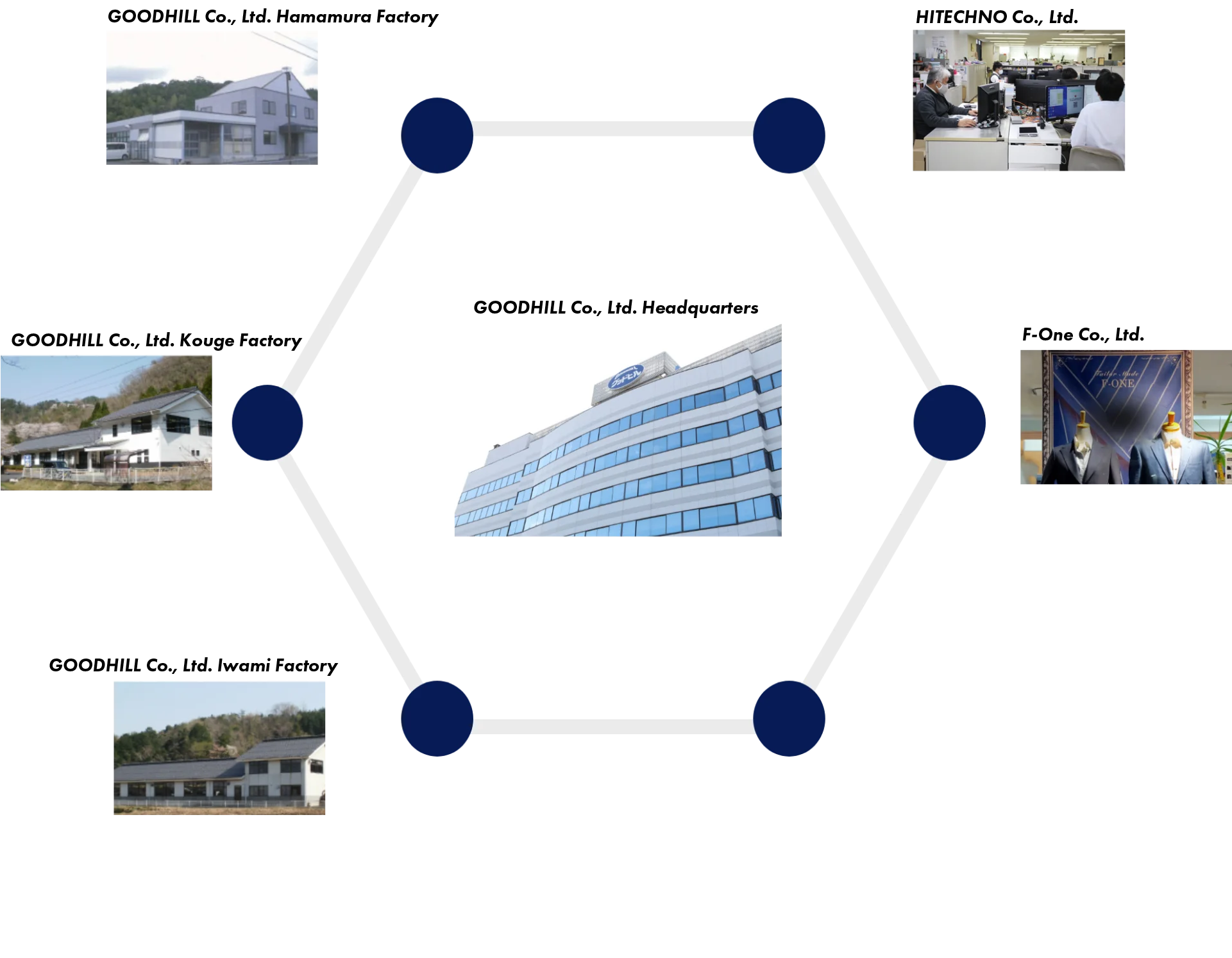 ▪
Management Center / Production Control, Raw Fabric Management, and Shrinkage Control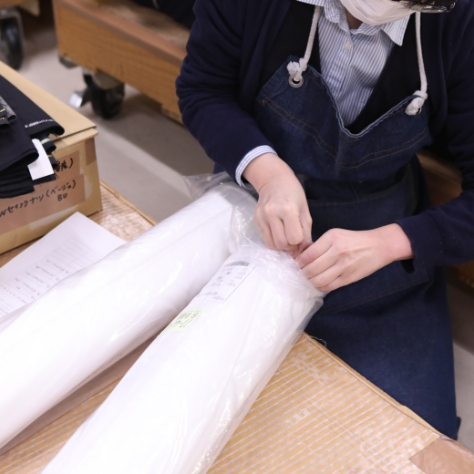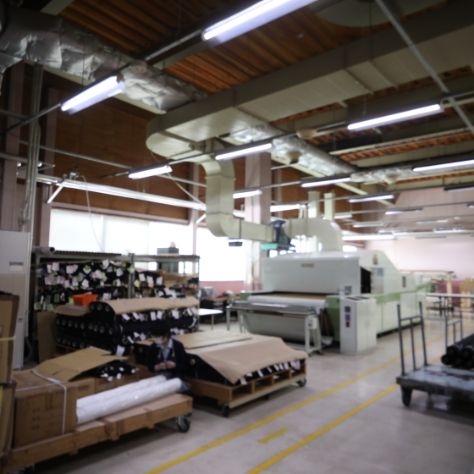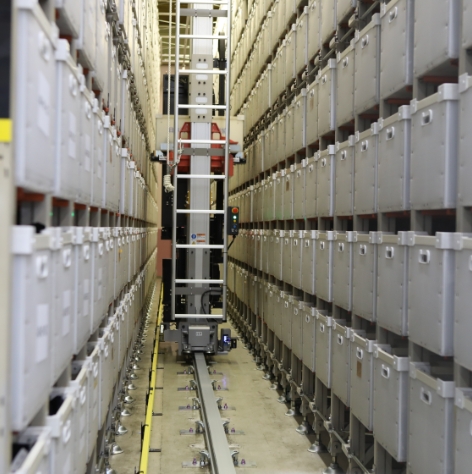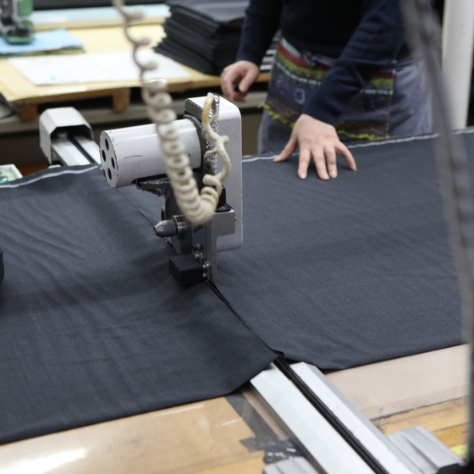 ▪
DA Center / Design Assist (clothing design) & Simulation Order System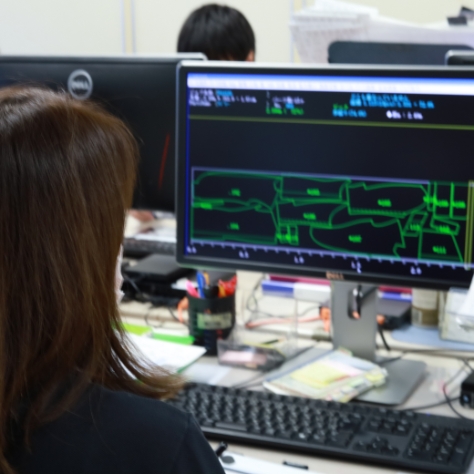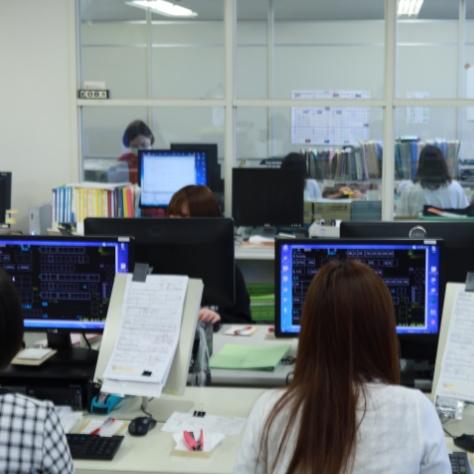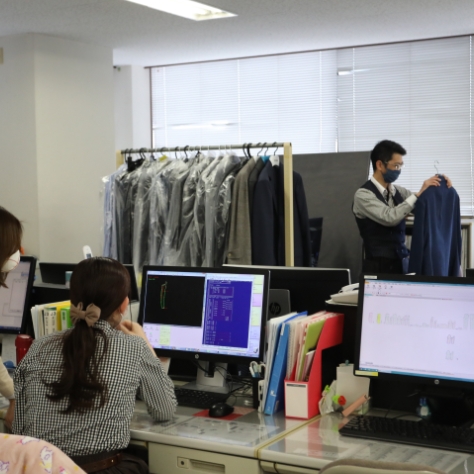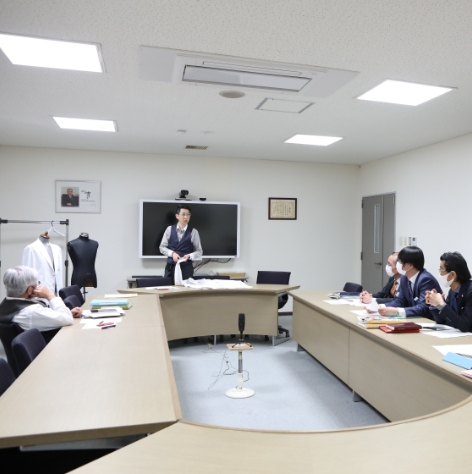 ▪
Cutting Center / Automatic cutting with NC control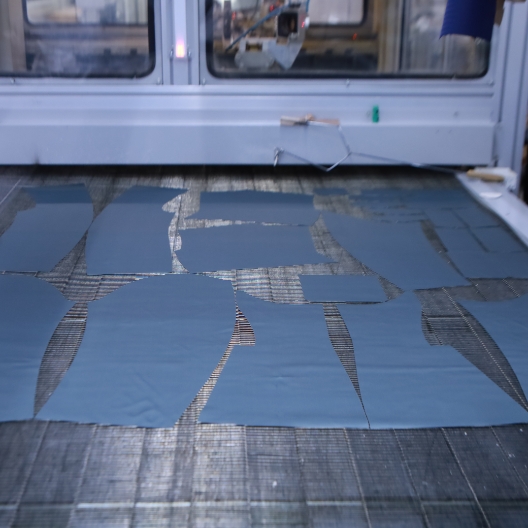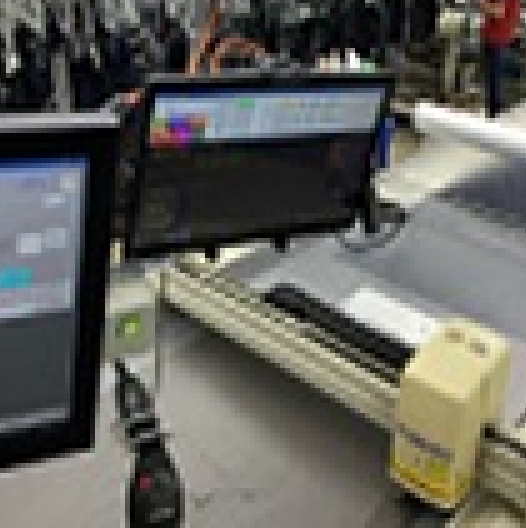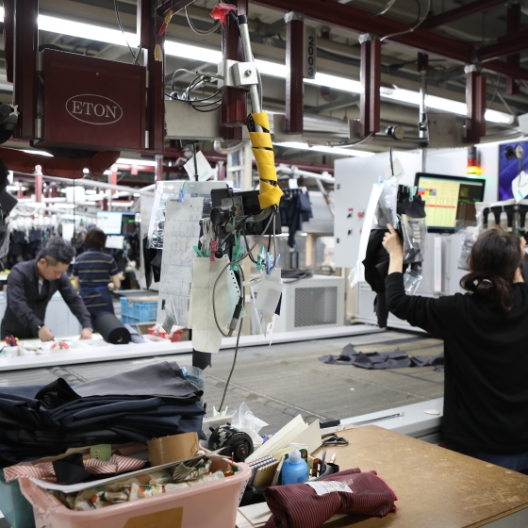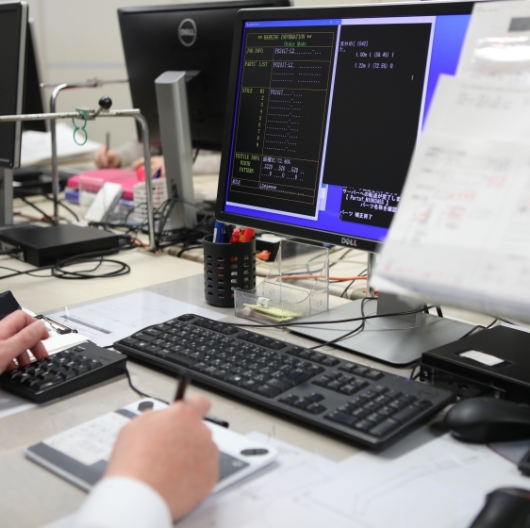 ▪
Parts Center / Production of 390 parts processes for jackets, vests, and pants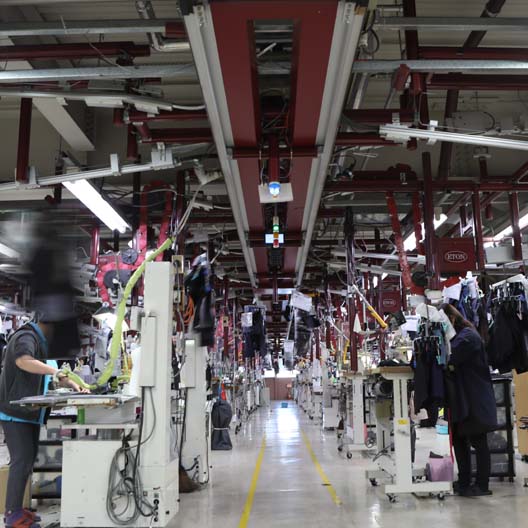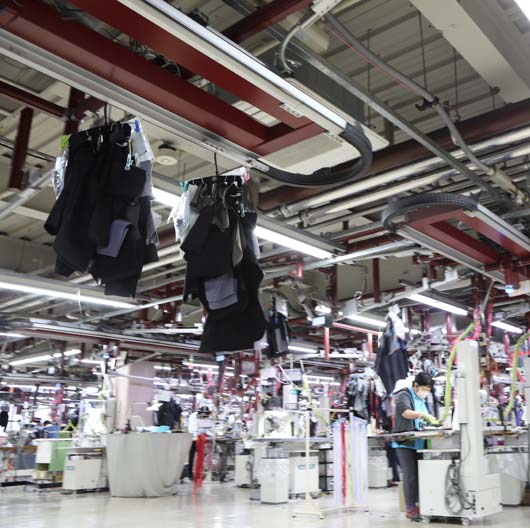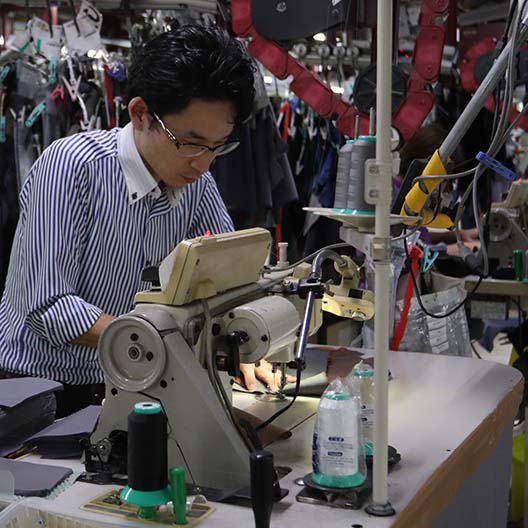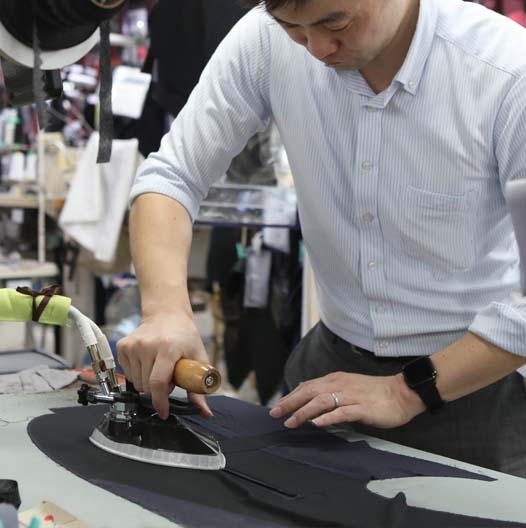 ▪
Assembly Center / Final sewing process that determines quality, joining parts together to make clothing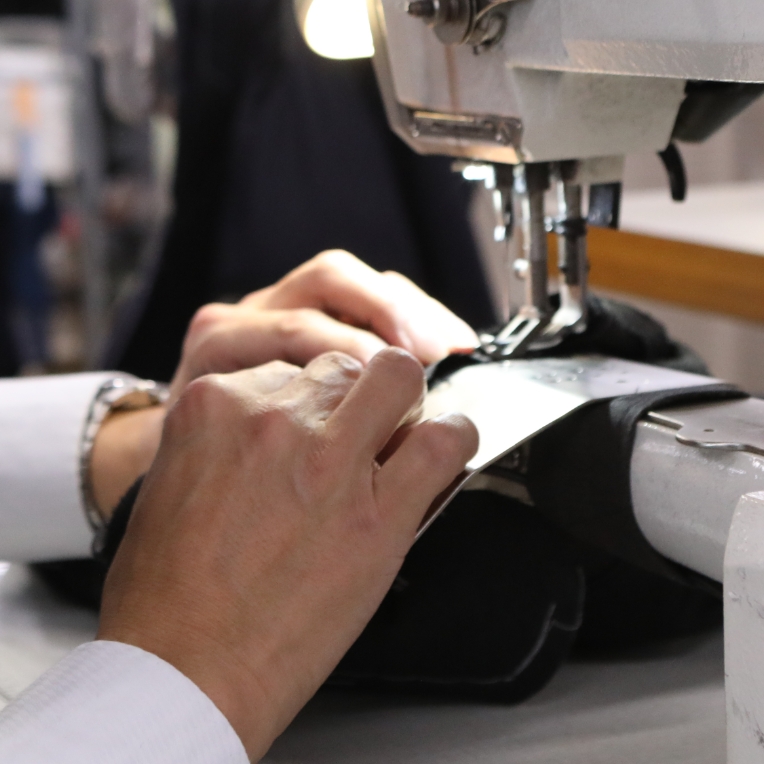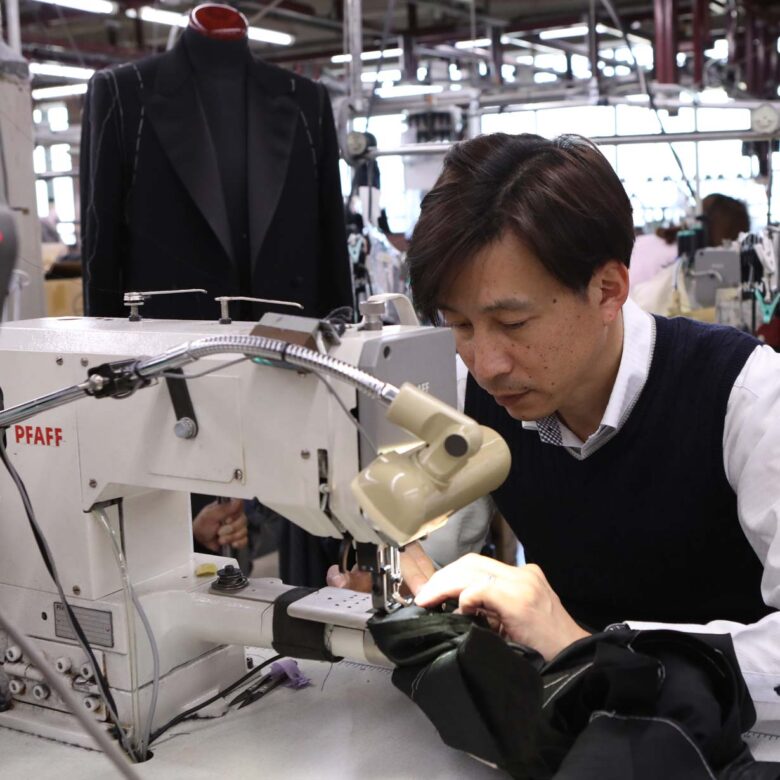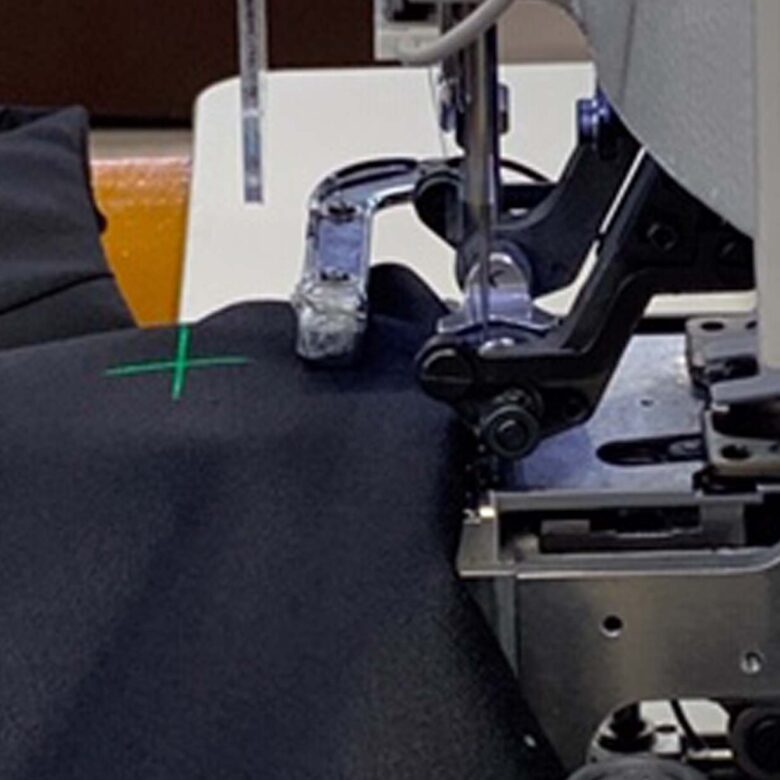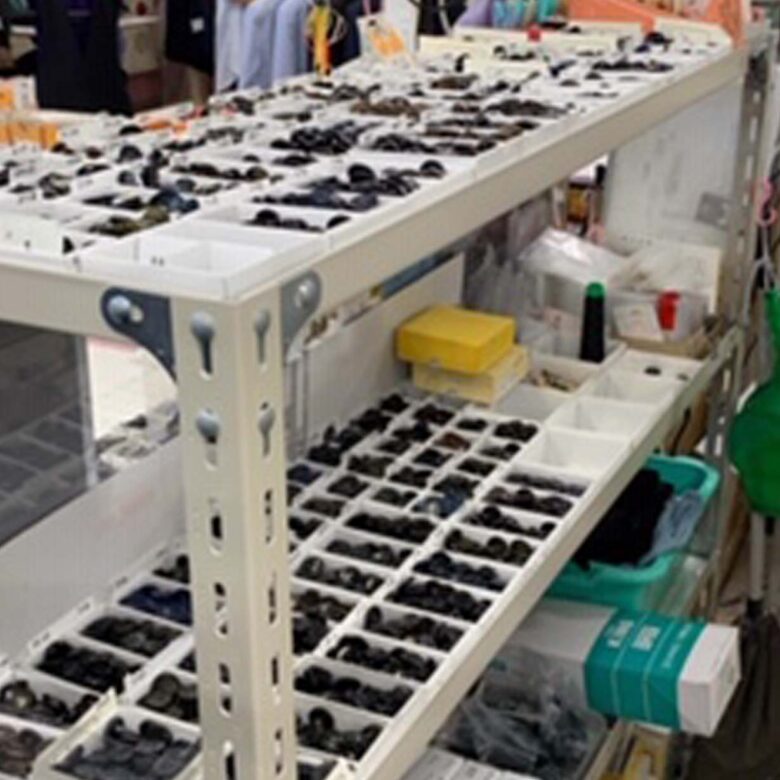 ▪
Finishing & Logistics Center / Final stage: finishing press, inspection, and shipping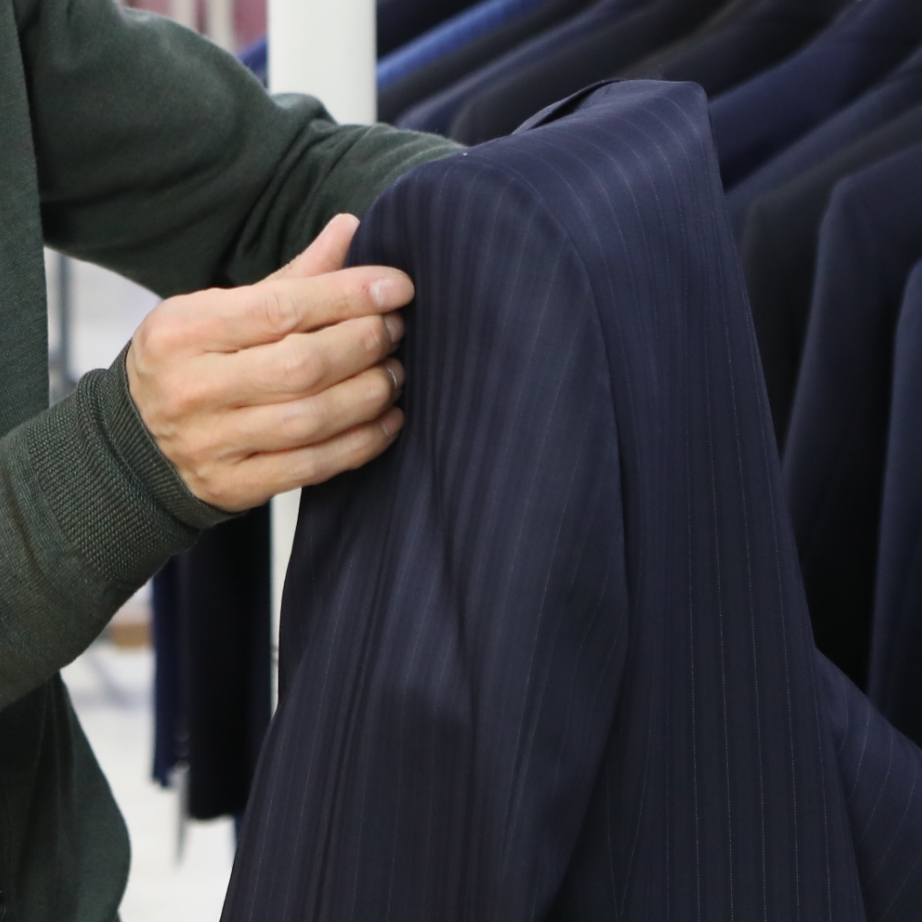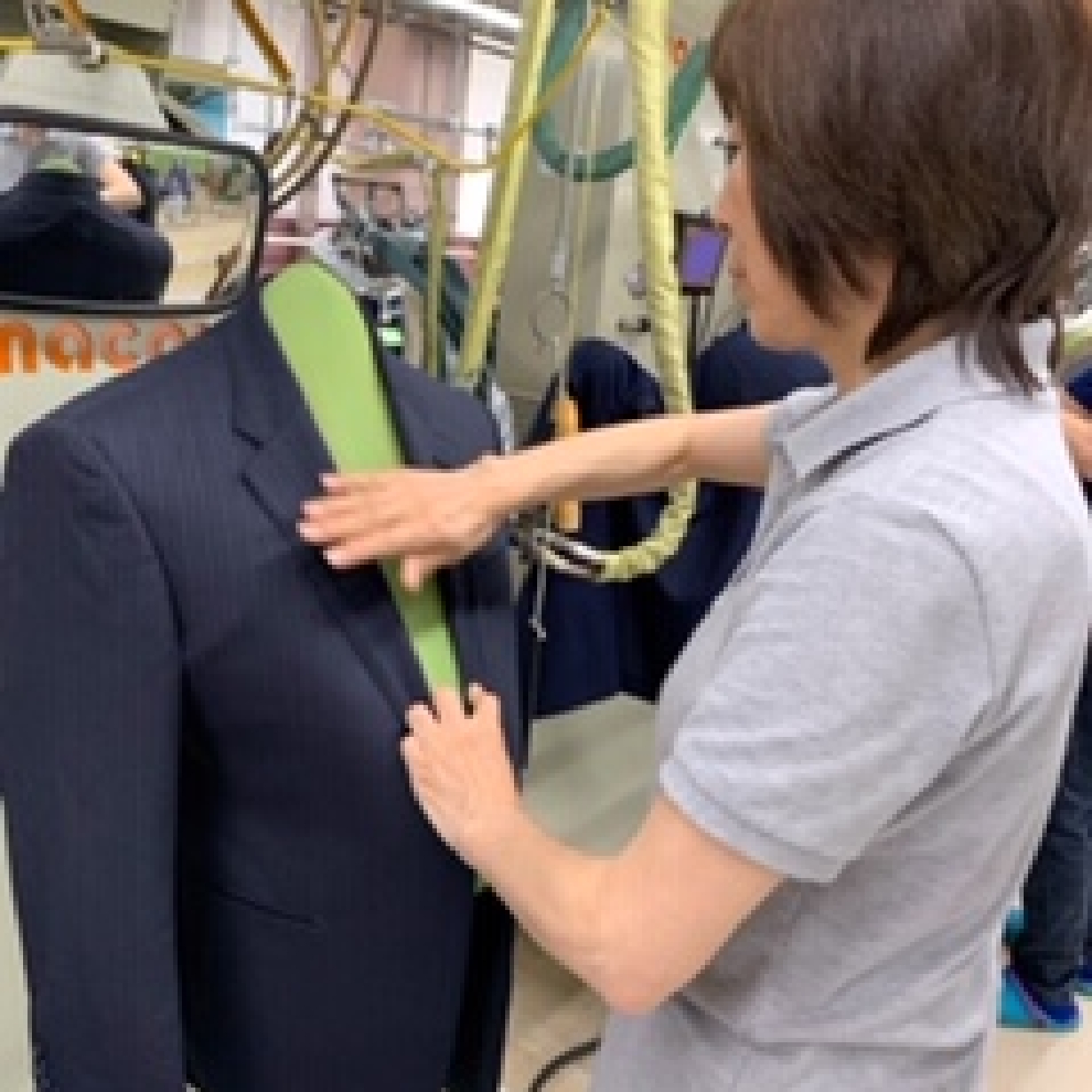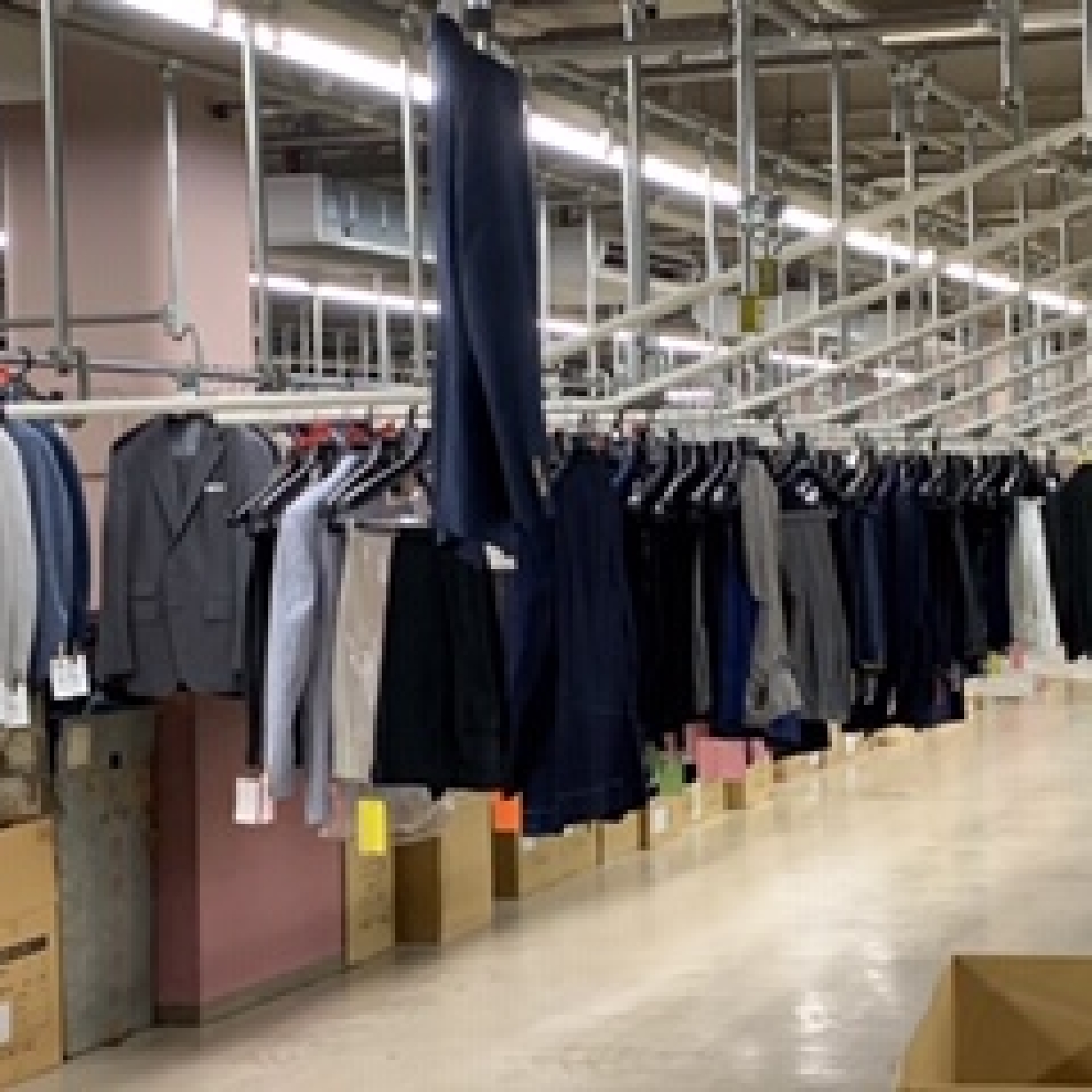 Goodhill Direct Stores/Branches and Sales Office Information

グッドヒル直営店舗のご案内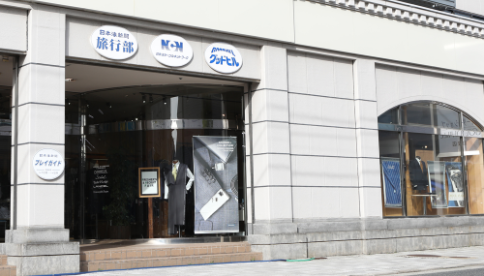 グッドヒル鳥取店
〒680-0845 鳥取県鳥取市富安2丁目136
新日本海新聞社本社ビル1F
TEL:0857-29-2880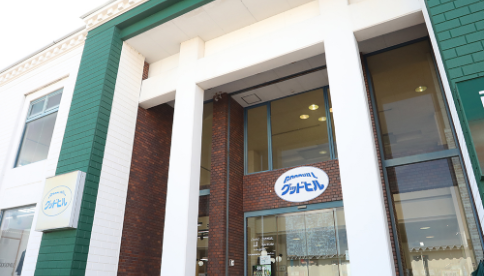 グッドヒル湖山店
〒680-0942 鳥取県鳥取市湖山町東5丁目121
TEL:0857-28-7611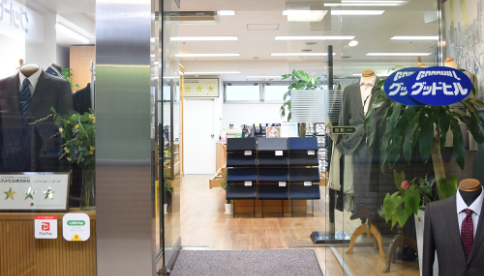 グッドヒル米子店
〒683-0802 鳥取県米子市東福原2丁目1-1
ホテルわこう 1F
TEL:0859-34-2929
グッドヒル支店・営業所のご案内
グッドヒル大阪支店
大阪府大阪市北区中津6丁目7-1
TEL:06-6454-1701
グッドヒル東京支店
東京都港区元赤坂1丁目1-7
モートサイドビル3F
TEL:03-3408-1691
グッドヒル名古屋支店
愛知県名古屋市中区東桜2丁目22-18
日興ビルヂング803
TEL:052-930-6910
グッドヒル福岡支店
福岡県福岡市博多区博多駅南1丁目7-28
アバンダント94 6F
TEL:092-471-8787
グッドヒル札幌支店
北海道札幌市中央区大通西19丁目2-1
カネモトビル5F
TEL:011-640-3570
グッドヒル広島営業所
広島県広島市中区大手町2丁目11-2
グランドビル 大手町 12B1
TEL:082-543-6650
グッドヒル仙台営業所
宮城県仙台市青葉区中央3丁目10-21
TEL:022-716-2835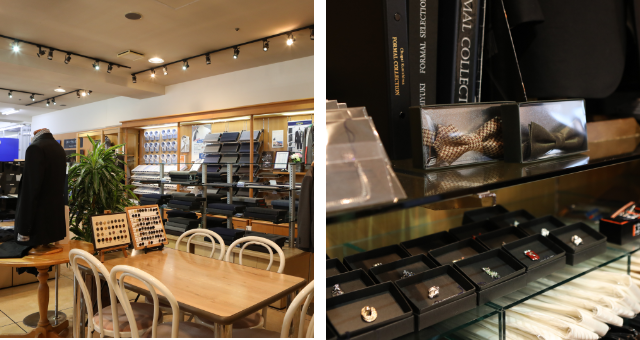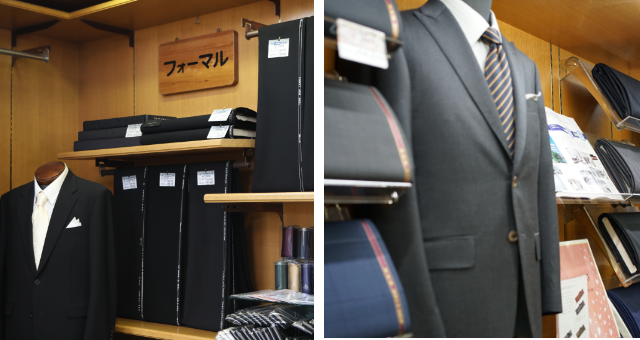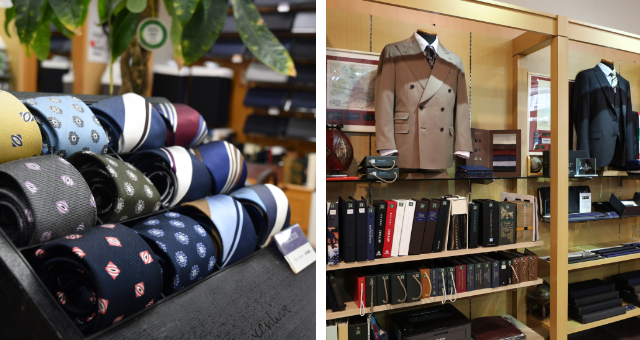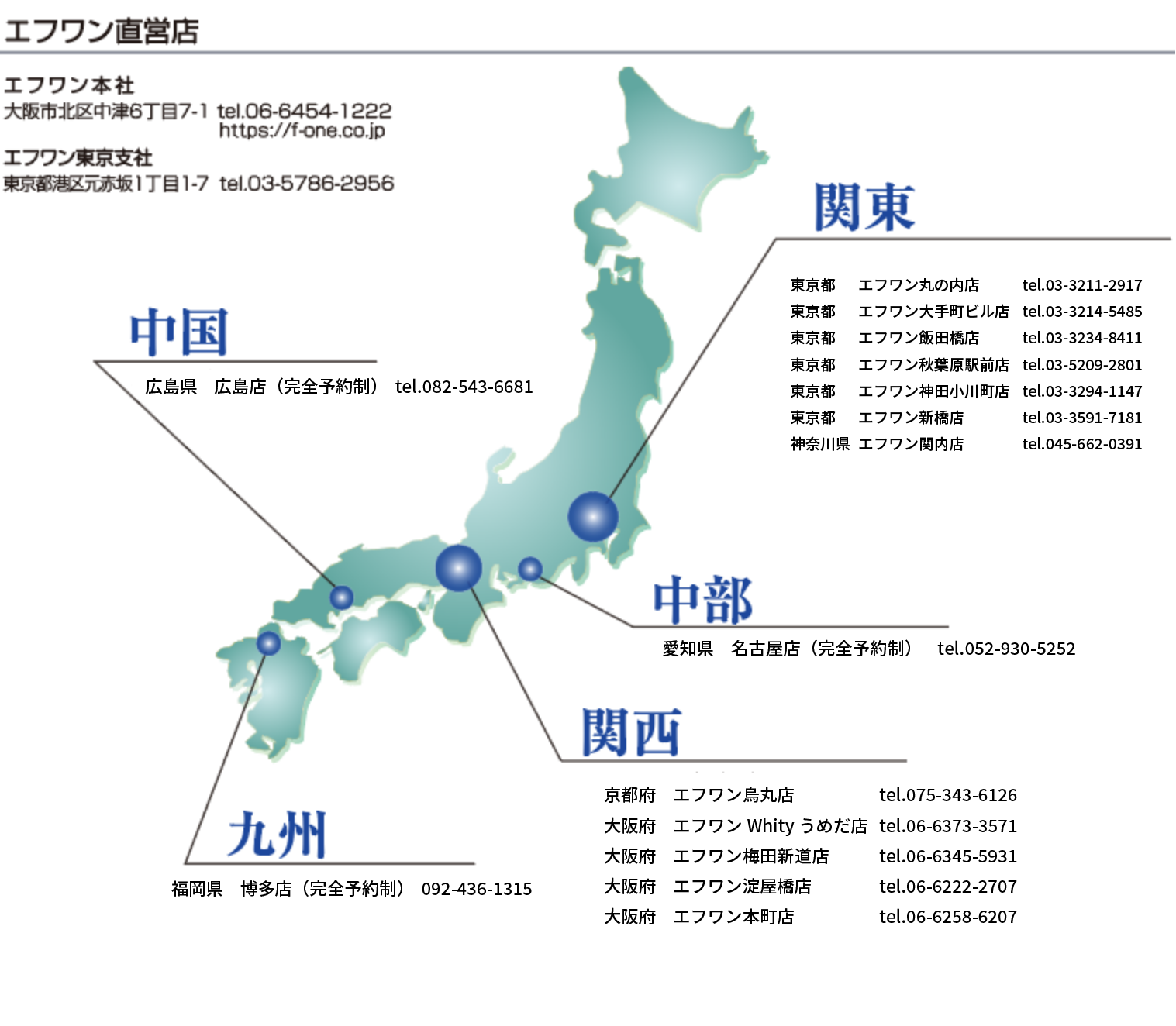 ガイナーレ鳥取の選手に、遠征時などに着用するオーダースーツとネクタイ、シャツなど寄贈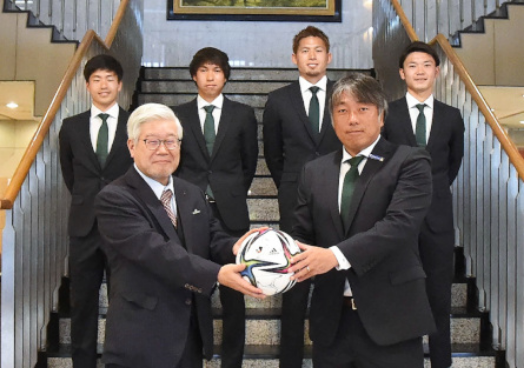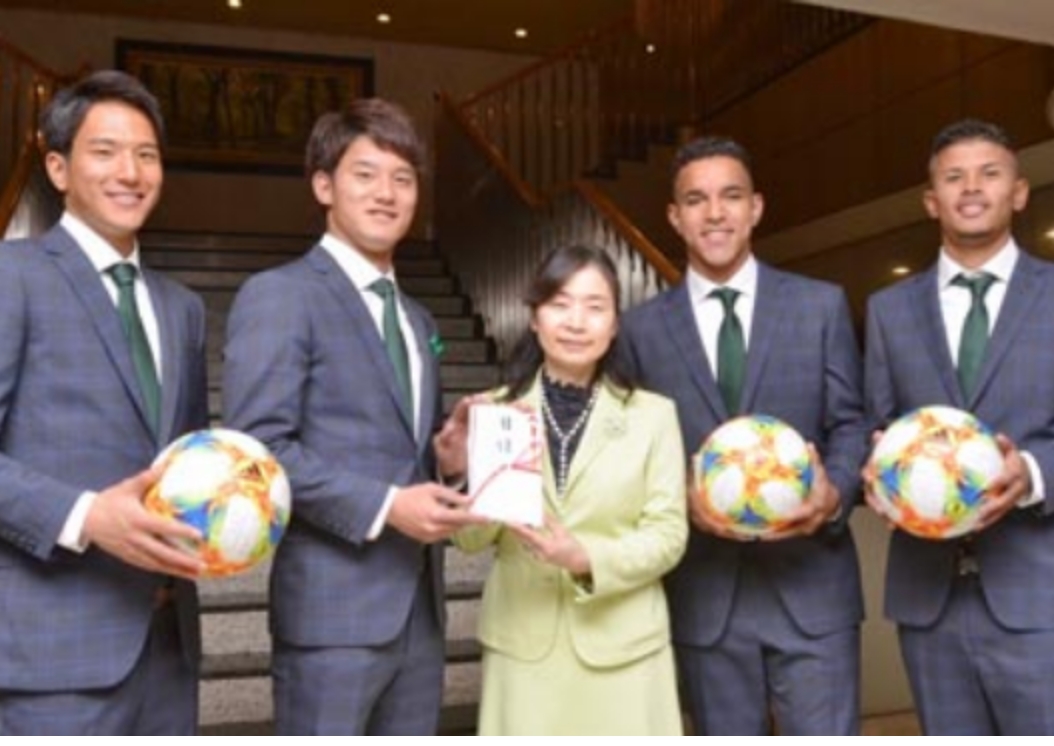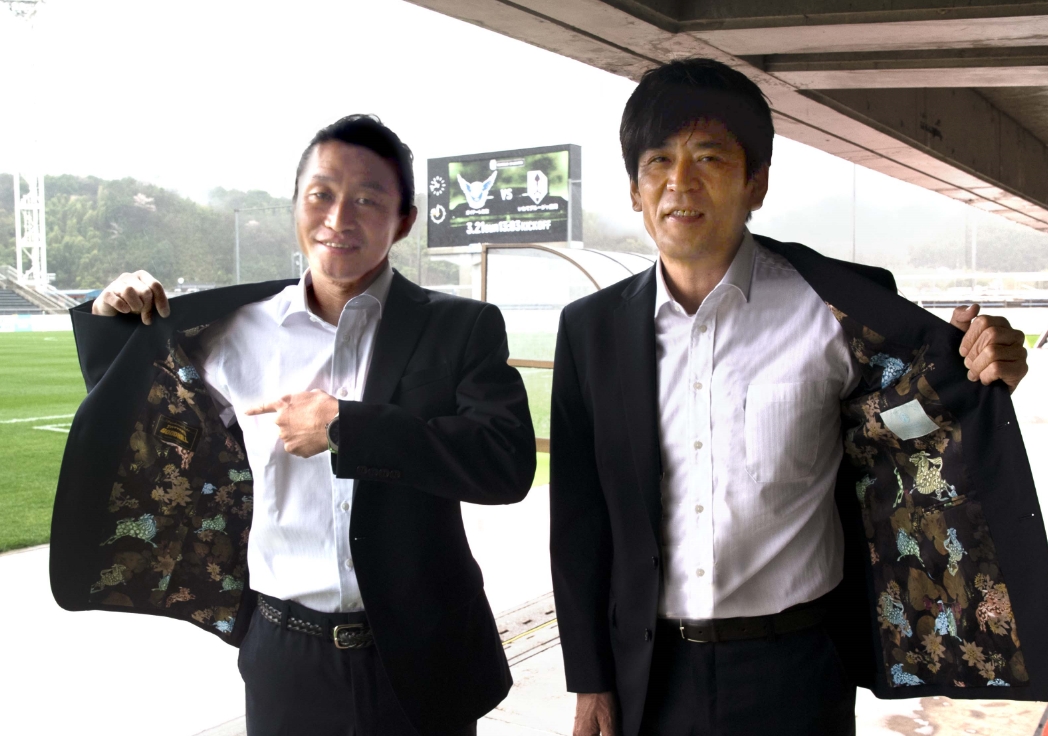 日本全国の量販店、百貨店、テーラー、洋服組合から受注