Production Control/ Management of Raw Materials/ Shrinking of Materials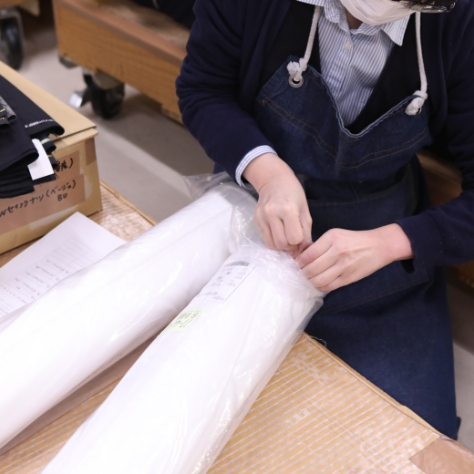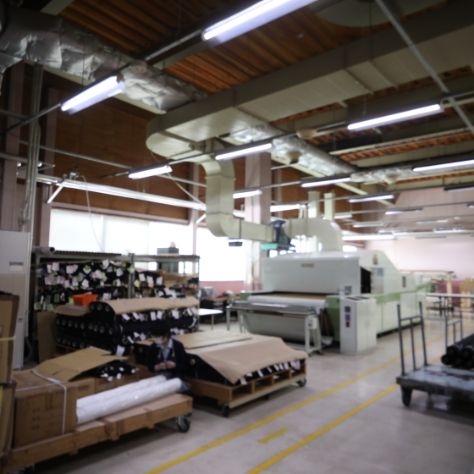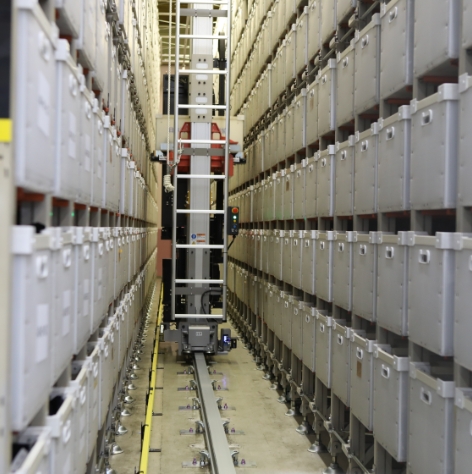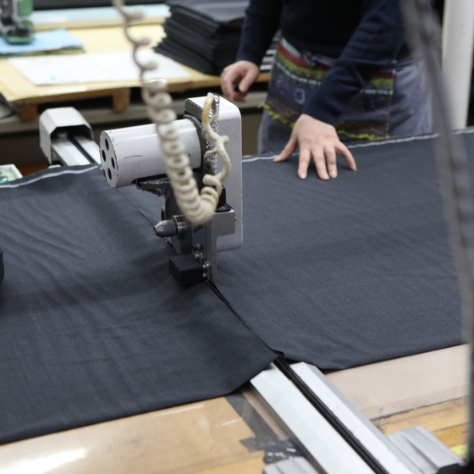 Production Control
For stable production at the factory and delivery to customers, we forecast orders, formulate a monthly production plan, and put an appropriate quantity on a production line according to the daily order arrival status.
Management of Raw Materials/ Shrinking of Materials
We have adopted a three-dimensional warehouse (capable of accommodating 2,280 marks) to store the raw materials (fabric) entrusted to us by our customers. This makes it possible to cut out the required meter accurately and quickly calculate using CAD markers for each customer, which improves work efficiency and saves space. In addition, special materials and the like are given a "ground shaving" that removes swelling from the clothes using a crimping machine. By cutting after stabilizing the article, we make an effort for more accurate production.