The Pinnacle of Quality, Assembly of the Unique Suits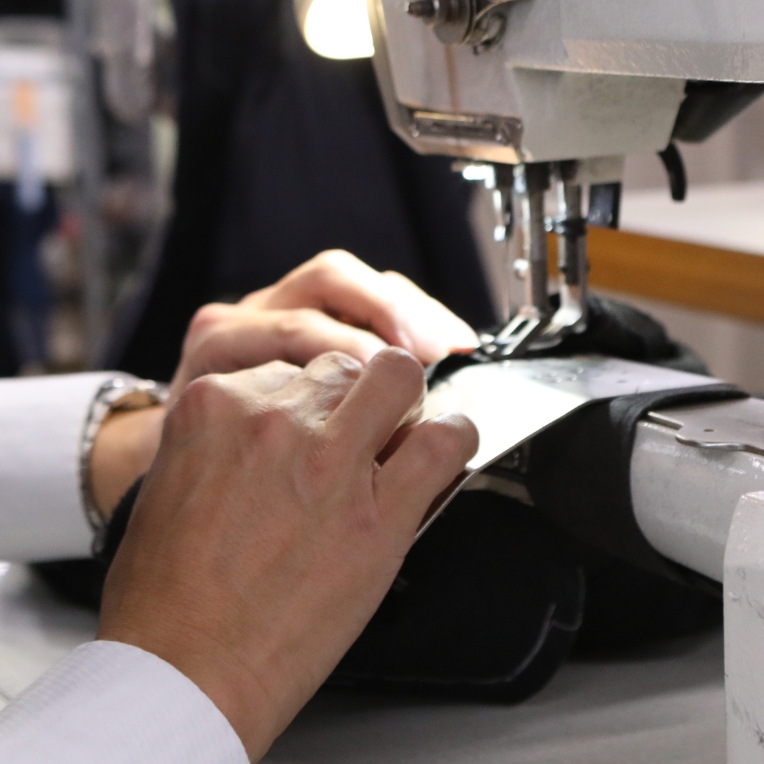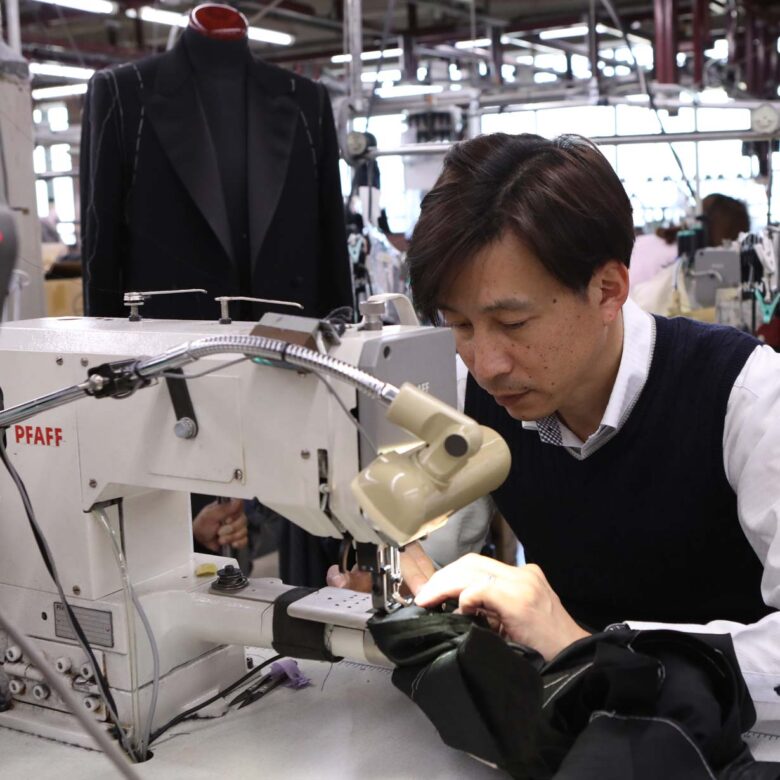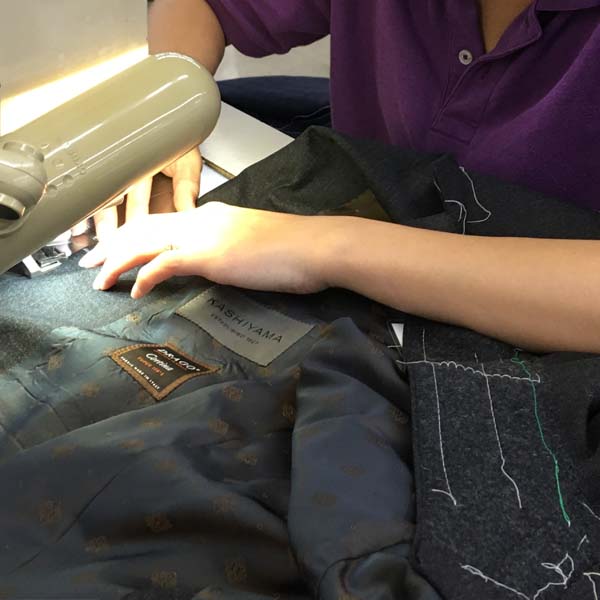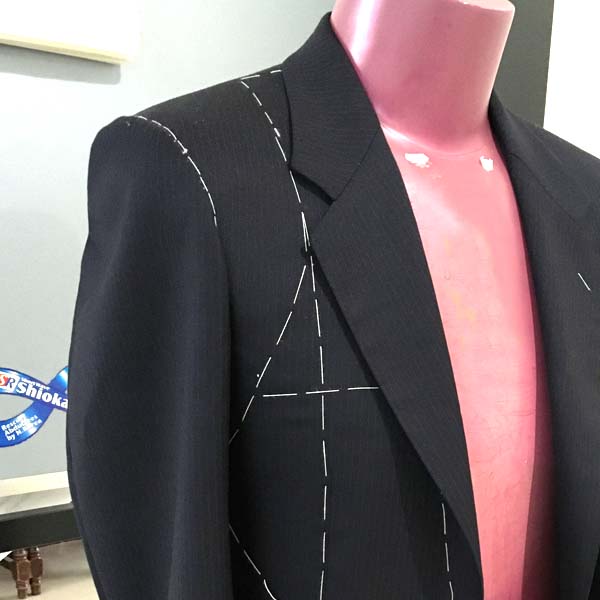 The Pinnacle of Quality
Our careful assembly process results in extraordinary tailoring, and unparalleled comfort is created. With abundant experience and skill, we lovingly sew our complex suits with all our hearts. Craftsmanship cannot be mechanized. It is the pride and skill of artisans that has been passed down from experienced workers for many years.
STAFF紹介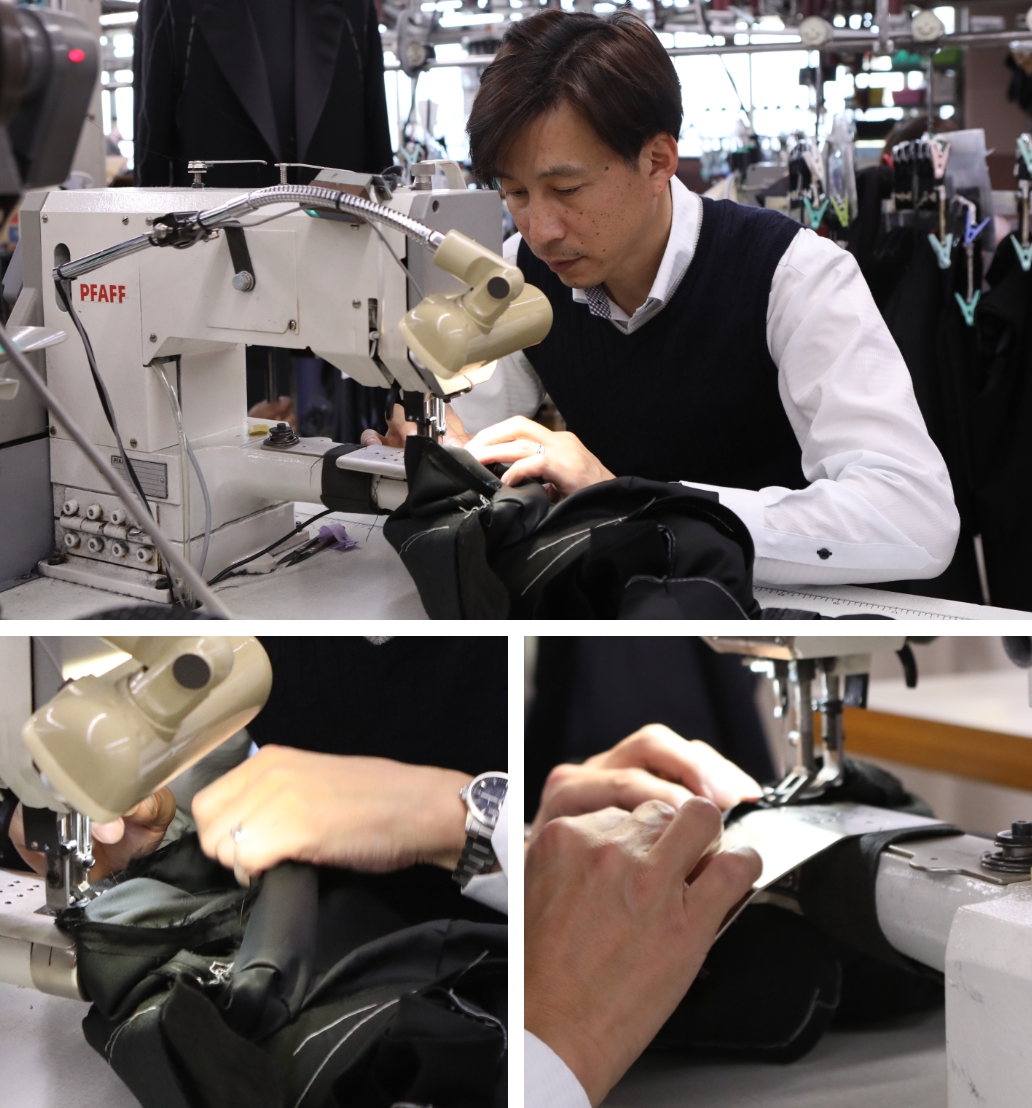 Assembly Center
Mr. Shinobu
PROFILE
Born in Tottori City, Tottori Prefecture.
He has experience in each department of the production process and is now in charge of the final sewing process of assembling the finished parts into suits.
License / Qualification
National qualification: Men's clothing manufacturing :Ready-made Clothing: 1st grade
Goodhill Test: Level 1
Hobbies
Cars / Sports
Motto
Concentrate on the important moment when the parts are combined into one suit Making comfortable clothes.
Daily Work
We take pride in the essential assembly sewing work. The flat fabric is made into semi-three-dimensional parts in the parts-sewing process, and finally it is finished into the form of a suit in the assembly process. I have the responsibility to handle the important moment when the fabric becomes clothes.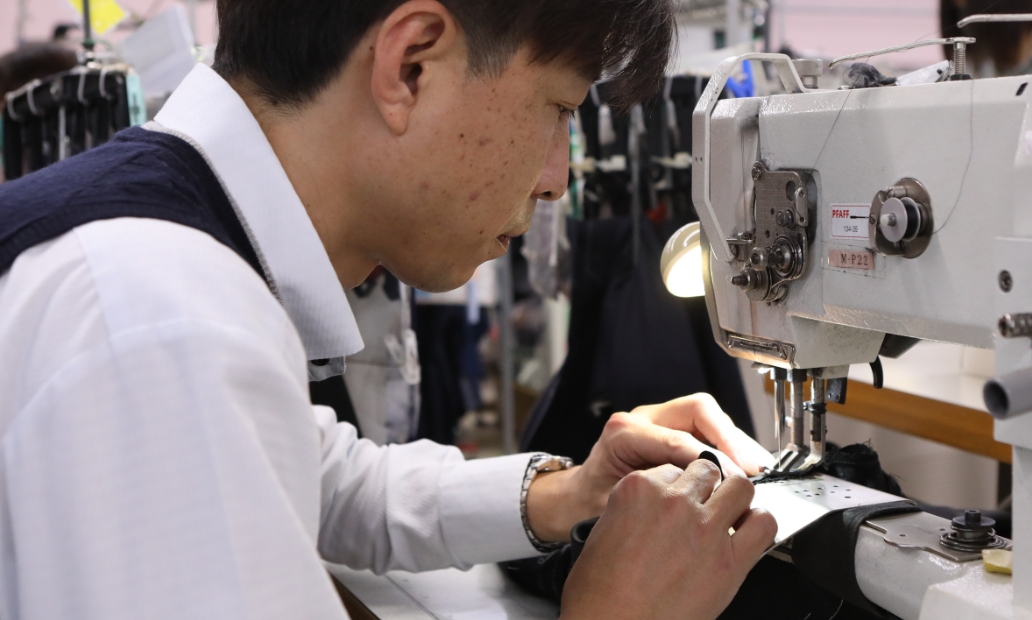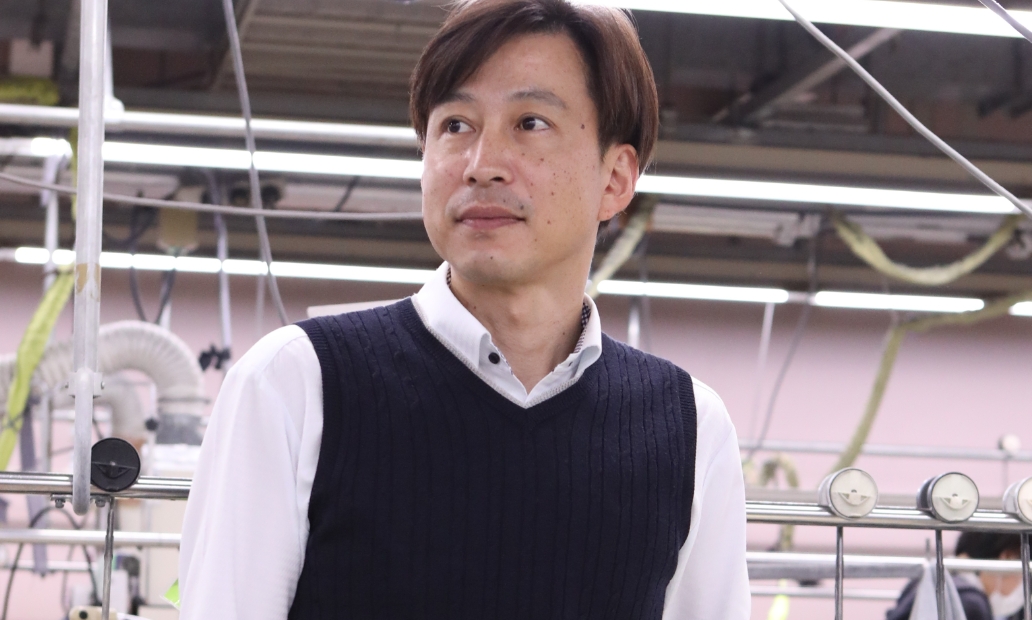 Commitment to Manufacturing
Learning from the experienced workers' attitude, I have acknowledged the importance of one stitch work and the swiftly-moving work done carefully and delicately. I am proud of the job which needs accumulated training because of the difficulties of sewing the flat fabric into a figure to fit each customer's body.

NRA model /シャープなシルエットのNRAモデル
A Suit that Makes a Beautiful Silhouette
I think the best suit is one that looks simple and beautiful, even though customers can make their suits as dressy as they like. I ordered my own suit with a slender lapel of high gorge to have a sharp silhouette.
I intended to make it simple with charcoal gray chic fabric. However, I made it unique in details – the vest has five buttons, one of which is a decoration, and the sleeves are open. It is fun to customize a simple design.